9Dragons Celebrates First Anniversary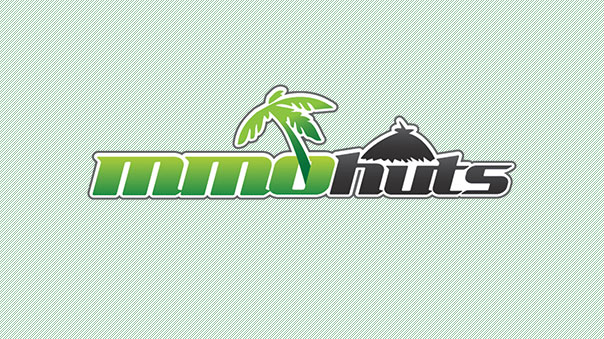 GamesCampus is celebrating the first year of 9Dragon's service.
Celebration events will be split into three types, and will last until October 10. Players between level 2 and 30 can get a free bundle of five EXP cards (100% bonus EXP rate, will stack with other EXP boosts). Players level 30 and above can find anniversary treats and buffs by killing monsters at or above level 30, or can trade these candies in for a 7-day Dragon Banner or Blue Dragon Treasure Box.
Players will also get a commemorative coin for each full hour they remain logged in, which can be swapped for candy or exclusive anniversary masks including Ox, Panda, Lunar Rabbit, and Mysterious Rabbit.
9Dragons Gameplay Screenshot
Source:
LIGHT THE CANDLES FOR 9DRAGONS' BIRTHDAY CAKE!

GamesCampus Celebrates One Year Of Service

Sunnyvale, Calif. (September 13, 2012) – Leading online game publisher GamesCampus (www.GamesCampus.com), today begin a massive celebration for their martial arts MMORPG, 9Dragons. Players new and old can take this time to reflect on their skills, friends they've made, and enemies they've conquered during the last year. Events will be ongoing from now until October 10th, so don't tarry! Players can always play 9Dragons for free by registering for a GamesCampus account and downloading the game at http://9dragons.gamescampus.com/

"How did a year fly by so quickly? 9Dragons has grown in so many ways and has exceeded our -and we hope the players' – expectations." said Hubert Yee, Head of Marketing at GamesCampus. "We're both looking back at the lessons learned from the last year and looking forward to the next year; 9Dragons will continue to grow in exciting new ways."

The 9Dragons anniversary is split into three parts, so players of any level can participate. First, all characters between level 2 and 30 will receive a complimentary bundle of five EXP Cards. Talk to Tan Xiang to claim these special items. EXP Cards grant players a 100% bonus EXP rate, and will stack with all EXP events held during the anniversary celebrations.

Monsters throughout the lands that are level 30 and above will randomly drop new anniversary treats; Szechuan Treats instantly heal 10% of a player's life, Moon Cookies restore 10% of a players Vital Energy, and Skewered Sweets grant 10% bonus weapon damage for 10 minutes. Don't like your candy? Talk to Jiang Daxi to trade in your candy haul and trade in ten for the player's choice of a 7-day Dragon Banner. Each color (white, red, blue, black, and double) grants players an unparallel buff.

Players can also save up and resist the urges of their sweet tooth for the ultimate prize. Trade in 30 of each candy and receive a Blue Dragon Treasure Box! This item is normally only found during sales on the CampusCredits (CC) Store, and contains the game's most valuable mounts, costumes, materials, and much more.

No matter what level your character is, they will receive one commemorative coin for each full hour they remain logged in. Trade in one coin for the candy of your choice to complete a Blue Dragon Treasure Box, or save up 50 coins for a selection of exclusive anniversary masks: Ox, Panda, Lunar Rabbit, and Mysterious Rabbit.

Players can view the full list of items and their respective attributes and bonuses at http://9dragons.gamescampus.com/news/eventsdetail/1/3155, or by following the 9Dragons Facebook at http://www.facebook.com/9DragonsUSA.
Next Article
Fusty Game and Midgar Studio has recently announced the upcoming Kickstarter for the recently greenlit title "Hover : Revolt Of Gamer&quo...
by Mikedot
Open beta testing has begun for Mythos Global, published by T3Fun.
by MissyS