Warlords Awakening Releases Christmas Surprises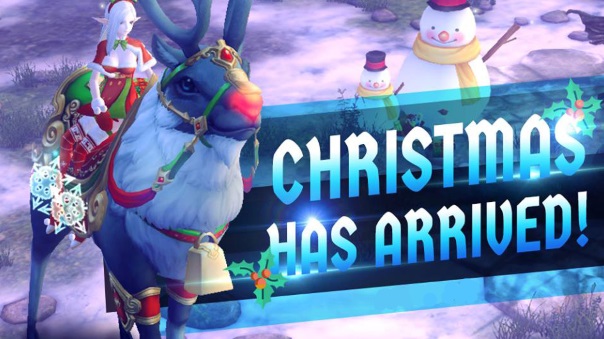 "Our players will celebrate a magical Christmas full of adventures", said the creators of Warlords Awakening, after announcing the great news for this month. December 19th will bring a
variety of surprises including new content and an exclusive Christmas event.
Beginning on December 19th, Warlords Awakening fans can begin the Christmas event, that has several new missions as the main attraction. Hunting snowmen down will give great rewards, and players will also have the option to be snowmen, and find Christmas costumes inside of hidden boxes. New raids also come in this update, as well as level 50 versions of the Lost Temple and the Den of the Looters. A new transcendence level also awaits players who have hit the level cap. In addition, there was also a new Jewel level added to the game.
As announced last week, ESTsoft, Inc. has provided the latest and biggest update yet for CABAL, "Ruins of the Gods."
by DizzyPW
The latest guild raid updates, 'Dark Fortress' and 'Equipment Transcendence' comes full of new content for players to immerse themselv...
by MissyS
Games Revolted has announced the open beta of their strategy card game Phageborn.
by MissyS