Armored Warfare's 'Warlords of the Wasteland' Available Now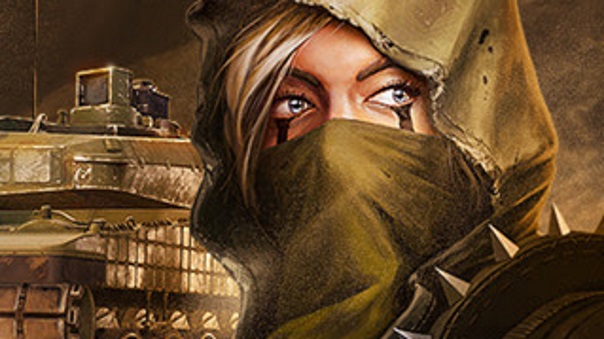 The second season of Armored Warfare has already begun on PC, which is known as Arabian Nights. This is a three-month-long premium campaign, and as a part of it, the first Battle Path has now opened: Warlords of the Wasteland. This Battle Path will last three months and is divided into 100 levels, each with its own reward for completion. Subsets of challenging missions await, which net the players BattleCoins. Vehicle customization options can be unlocked this way, and players that complete all of the challenges will unlock the might Altay Tier 10 Premium Main Battle Tank, and Commander Alisa Korhonen.
Magnus Holter is continuing the assault on Clayburn Industries and its allies, the Evocati PMC, in order to get rid of Douglas O'Reilly's thugs for good. The Evocate are holed up in the Middle East and the mission seems straightforward enough – but not everything is as it seems. The Arabian Nights season will feature two brand-new Special Operation missions taking place in Egypt and Iraq, available on all three difficulty levels, as well as an Arabian-themed Garage. Season 2 will also feature a rebalance of Tier 1-4 vehicles to make them more fun and worthwhile to play. There will be also a good reason to give them a shot since once players progressed beyond the lower tiers as improvements are made to the gameplay dynamics for these tiers by increasing their mobility as well as their rate of fire, making them the amazing battle machines they were always meant to be.
Other Arabian Nights Features:
Skin System: This season introduced the long-awaited Advanced Customization system, also known as the "Skin" system. With it in place, players will now be able to obtain exotic appearance modifications for their fully upgraded vehicles as visual customization options next to the existing Base Paint, Decal and Camouflage features. These modifications will be available by various means – for completing certain in-game missions, as free gifts or as a part of Premium content.
Active Vehicle Abilities: The core of this new system is boosting the properties of specific vehicle groups in order to make them more suitable for their intended battlefield role by giving them an ability that needs to be activated by players.
Contract Mission Campaign: An entirely new Contract Mission campaign is available along with a set of seasonal Arabian Missions, allowing you to obtain, amongst other things, a new Arabian Loot Crate containing the K1A1 Premium MBT with hydro-pneumatic suspension.
Magic: the Gathering seems like an incredibly daunting game to get into - but we're here to help you get started.
by Ragachak
The community of Final Fantasy® XIV now exceeds 5 million registered accounts globally.
by MissyS
Ray Media had arranged to finish the server consolidation two weeks ago. After that, 15 servers have been merged into one server. Parts of pla...
by Mikedot