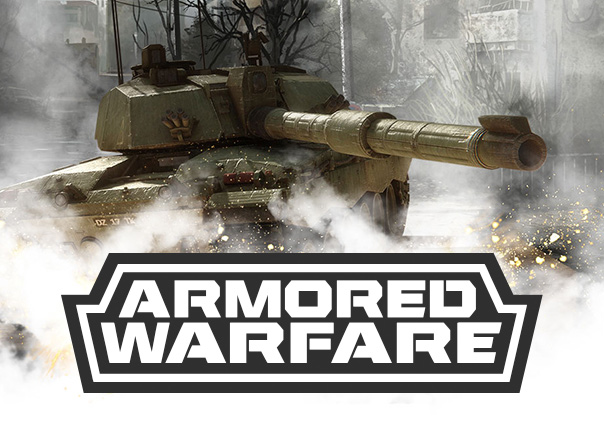 Armored Warfare is a competitive multiplayer 21st-century-themed tank-shooter where you will assume the role of an ambitious private military contractor hell-bent on subjugating the world with an army of unstoppable panzers.
Features
►War-Time Bonding: Partner up with a comrade in arms and fight together in a co-op campaign complete with reward and difficulty scaling for the strong-willed.
►Global Contender: Play your part in massive battlefield operations requiring both competitive PVP tactics and strategic PVE strategies to win. Defend your territory and conquer what's left!
►Tread Lightly: Adapt to changes in the landscape whether it be in vacuous deserts, slippery tundras, or tricky-to-navigate mountainous regions.
►Making it Mine: Experiment with a wealth of parts and personalization to find your preferred way to play.
►Salt the Earth: Smash and crash through buildings, defenses, and anything else daring to stand in your way.
Microtransactions
This is a free-to-play title offering optional in-game purchases.
Status: Released
Release Date: Oct 08, 2015
Business Model: Free to Play
Developer: Obsidian Entertainment
Publisher: MY.GAMES
Category:

Stand-alone

Genre(s):

3D, MMO, Shooter

Platforms:

PC, Steam


Pros:

+New-Player Friendly
+Solid Visuals
+Decent PVE Content

Cons:

-Aggressive Monetization
-Technical Issues
-Poorly Programmed AI
-Low Playercount



Recommended System Requirements:

OS: Windows 7+
CPU: Intel Core Duo CPU 6700 @2.66GHz+
RAM: 2 GB
GPU: NVIDIA GeForce 9500 GT 512 MB+
HDD: 34 GB



Description: Armored Warfare is a massively multiplayer online tactical modern military video game developed by veteran RPG development studio Obsidian Entertainment.
Chrono Tales is now making applications available for its second closed beta, scheduled to start on January 7, 2013 at 9pm Eastern (6pm Pacifi...
by MissyS
Dissidia Final Fantasy Opera Omnia is a mouthful, but more than that, it's a relatively fun mobile game.
by ApocaRUFF