Wargaming Reveals World of Warplanes Update 1.4 and E3 Trailer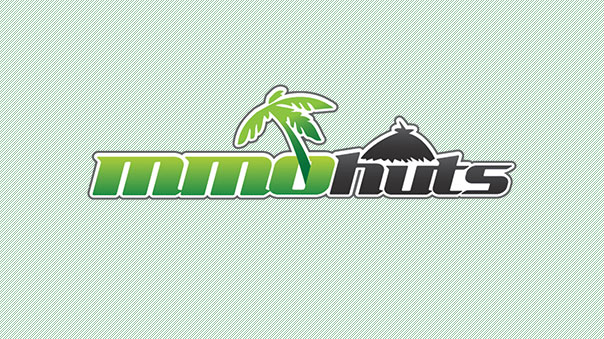 Wargaming today launched Update 1.4 and E3 trailer for its free-to-play action MMO World of Warplanes in Russia and Europe with players from North America getting the update on June 4. Players worldwide will be able to choose between the HD and SD versions of the game client and experience the new features, including the first addition of premium Tier VI fighters, revamped matchmaking system, two new maps, as well as graphics and interface improvements.
The World of Warplanes game client is now divided into HD version for high-performance computers to play using the max graphics settings and SD version for virtual pilots who do not use the highest graphics quality settings or want to save space on their hard disk.
Update 1.4 introduced a total of five new premium Tier VI fighters, each representing the five nations in the game: the Soviet Bell P-39Q-15 Airacobra fighter, German Supermarine Spitfire V DB 605, British North American Mustang Mk.I, Japanese Kawasaki Ki-88, and the American Grumman XP-50 heavy fighter.

Given the many attributes of matchmaking, World of Warplanes' developers are constantly tweaking the algorithms of the system to make battles more engaging. The new version of the matchmaking system, Matchmaker 2.0, now ensures that the number of flight squads is equal among both teams and that the types and tiers of all planes on opposing sides are well-balanced. Additionally, the new system gives players a higher chance of being matched up with similarly tiered planes.
Update 1.4 will also introduce two new maps: "Winter War" and "Hidden Airbase". Lit up by the Northern Lights, the first one will task players with fighting enemies in a dark and hazardous environment and is available for aircraft of tiers I to V. The "Hidden Airbase" features a secret military facility, located in the polar region and surrounded by glacier pathways. This one is available for aircraft of tiers V to X.
Hi Rez Studios announced that open beta for Tribes: Ascend will begin on Friday, February 24.
by MissyS
The world of The Repopulation gets fleshed out just a bit more with new lore revealed on January 14th, with new short story based on the landi...
by Mikedot
Novus AEterno offers much of what you would expect from a sci-fi MMORTS, but then takes it to the extreme with great graphics, intense space r...
by DizzyPW