Warlocks VS Shadows Receives New Zone and Troll Warlord Jamal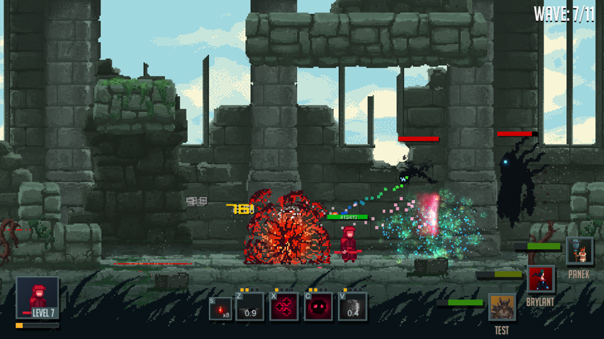 Three weeks after launching into early access, Warlocks VS Shadows has introduced a new update including Jamal the Troll Warlord as well as the Frozen Lake world.
The details of the update include:
Unlocked characters are now global and work on all profiles.
Swampland's music has been changed to its final version.
The revive zone has been extended even further.
Timeout time has been extended to 10 seconds in co-op online.
The portal after the second 2 boss was moved a little higher.
The bug, where you could pause the game while changing levels and therefore corrupting your save, was fixed.
The bug where a treasure chest sfx would ignore your sfx volume is now fixed.
Jumping out of the map in Swamplands was fixed.
The bug where spawn portal on 3rd boss would be behind the boss for players 2-4 was fixed.
The bug where you could enter portal on connection timeout (and therefore crashing your game) is now fixed as well.
Warlocks vs. Shadows is an action/RPG brawler with pixel art, allowing you to slay monsters, explore multiple dimensions, collect loot and have fun either by yourself in a single-player story mode or with your friends in local and multi co-op or versus.
Despite the PC, Mac and Linux versions that are now available on Steam Early Access, the game will also be released on Xbox One, PS4, PS Vita and Wii U in Q3 2015.
Our Senior Editor is running Extra Life this weekend, and would like to ask for your support.
by MissyS
Entropia Universe AB, the largest Massively Multiplayer Online Real Cash Economy (MMORCE) game, announced today that it's latest update, ...
by Mikedot
Wargaming, the leading free-to-play MMO developer and publisher, today announced the release of Update 8.7 for its MMO action game World of Ta...
by MissyS