War of the Immortals now in open beta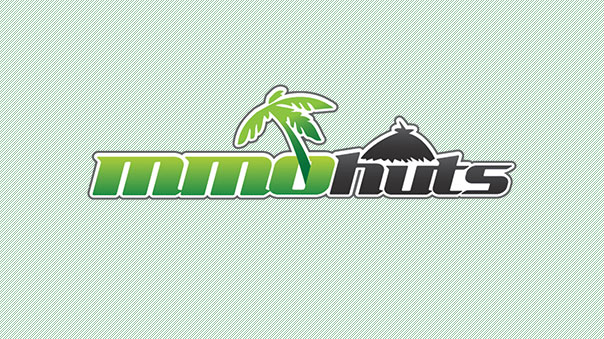 War of the Immortals, "sequel" to Battle of the Immortals, has launched into open beta.
Two new servers have been launched with open beta (Gaia and Midgard). New pets, new upgradable skills, new Soul and Golden Gear, and more wait along with a level 115 cap.
Players who register and log in to play by December 31 will have a chance to earn prizes in a special giveaway to celebrate the open beta, including gaming hardware, game-related collectibles, in-game currency, and a computer. Players can reach one of three prize tiers for a chance to win.
War of the Immortals is published by Perfect World Entertainment, which also publishes Forsaken World and Rusty Hearts.
War of the Immortals Gameplay Screenshot

Source:
WAR OF THE IMMORTALS OPEN BETA NOW LIVE


Free-to-Play Action MMORPG Releases New Features for Testing


(Foster City, CA) December 1, 2011 — Perfect World Entertainment Inc., a wholly owned U.S. subsidiary of Perfect World Co., Ltd. (NASDAQ: PWRD), today successfully launched open beta testing for its classic action MMORPG, War of the Immortals . In addition to interactive environments, and classic action-RPG gameplay, players worldwide are now exploring new content including two new zones with vivid landscapes, high-level instances, and new events.

In War of the Immortals' open beta, two new servers – Gaia and Midgard – have been opened to accommodate an influx of players. On a quest to hit the level 115 cap, parties solve challenging puzzles, uncover valuable treasure and battle fierce monsters and bosses from the desolate underworld. As players level up, they may also fight alongside new pets, earn new upgradable skills, and access the most powerful gear available in the game — Soul and Golden Gear.

"We'd like to thank everyone, especially our players, who supported War of the Immortals during closed beta testing," said Jonathan Belliss, Executive Producer, Perfect World Entertainment Inc. "Our players provided us with valuable feedback, which helped us balance and improve many in-game features. Although we still have a few tweaks left before we go live, we hope that players enjoy the exciting new features in open beta."

To celebrate the open beta launch, Perfect World Entertainment is giving away more than $2,500 worth of prizes, including a computer, gaming hardware, War of the Immortals limited edition collectible items, and in-game currency. Various prizes will be available as players reach each of the three tiers beginning at Tier 1. All players who register for a free War of the Immortals account and login to play between now and December 31 at 11:59 p.m. Pacific will automatically be entered for a chance to win prizes at Tier 1.
Next Article
Today, the ArenaNet team is here to introduce the teaser video for Episode 2 of their living world series for Guild Wars 2, known as "Ent...
by Mikedot
HiRez's official SMITE launch tournament is now little more than a week away and the final god patch details have been revealed!
by DizzyPW
bringing the real-world adventure game to iPhone and iPad devices around the world for the first time. Already downloaded more than 4 million ...
by Mikedot