Sword Coast Legends: New D&D Style Game Coming Soon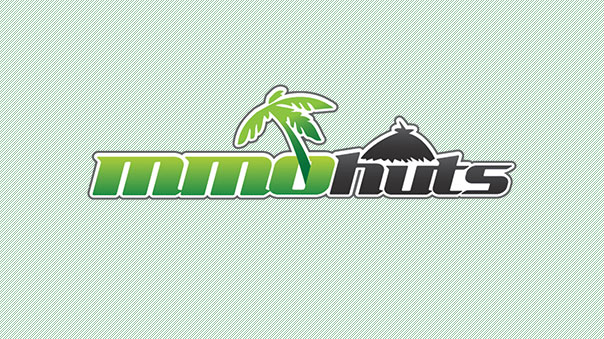 Independent developers, n-Space and Digital Extremes, today announced Sword Coast Legends™, a party-based PC RPG set in the Dungeons & Dragons Forgotten Realms universe from Wizards of the Coast.
For release on Steam and other digital distribution platforms in 2015, Sword Coast Legends offers an all-new way to enjoy the time-tested magic of playing Dungeons & Dragons as a shared storytelling experience. By bringing the roleplaying dynamic between players and a Dungeon Master (DM) to life with a first-of-its-kind real-time DM mode, Sword Coast Legends delivers a unique experience where a Dungeon Master guides players through customizable adventures. The DM mode is not entirely focused on adversarial play typical to 4v1 games. Instead, active DMs engage and empower entire parties to have more fun in a way that best suits the desired experience.
"We are huge D&D fans and are thrilled to create a modernized storytelling experience in the iconic Forgotten Realms universe," said Dan Tudge, President, n-Space. "Developing a new way to experience such a beloved and culturally influential franchise is a dream come true for our team. We are giving players a way to experience the magic of playing D&D as either a player or the DM."
Sword Coast Legends is designed for both Dungeons & Dragons fans and any gamer yearning to return to the golden era when complex story-driven, party-based RPGs dominated the PC. True to both camps, Sword Coast Legends is being built with the day-to-day involvement of and collaboration with Wizards of the Coast and is designed to support post-launch game content with additional Module expansions.
"Following the biggest and most exciting year yet for Dungeons & Dragons, Sword Coast Legends captures the spirit of D&D in a fresh, party-based RPG experience," said Nathan Stewart, Brand Director for Dungeons & Dragons at Wizards of the Coast. "With the director of Dragon Age: Origins and contributors from Neverwinter Nights and the Baldur's Gate series driving development of Sword Coast Legends, we feel n-Space has the deep industry experience and talent required to deliver a new way for D&D players to experience exactly what a DM can add to the adventure."
Sword Coast Legends, which features compelling gameplay with co-operative party-based adventuring, and the unique real-time DM mode, is now available for pre-order at a discounted $34.99 USD. In traditional PC RPG fashion, optional collector's editions are also available for a limited time and include intricately crafted statues and cloth maps, among many other exclusive in-game bonuses.
To learn more about Sword Coast Legends and to pre-order a copy and participate in the Community today, please visit the official website at: www.SwordCoast.com
Next Article
Discover the new Diamonds faction in Prominence Poker, available for free on PlayStation 4, Xbox One and Steam.
by MissyS
gamigo invites players to take a break from the summer heat by logging into its popular voxel-based MMO Trove for this year's Sunfest!
by MissyS
With an already large support of over 10,000 gamers on Steam's Greenlight service, The World 2 has introduced two more of their over 80 boss...
by Mikedot