Villagers & Heroes Releases Its 'The Blighted Isles' Expansion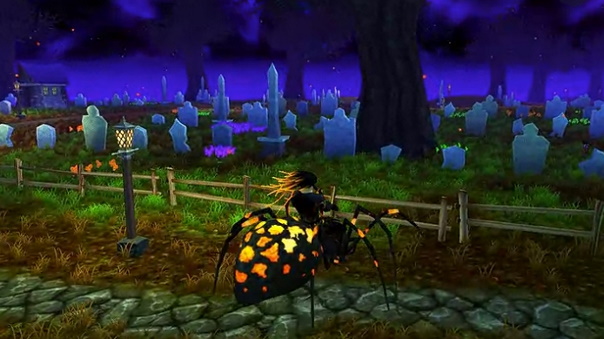 In today's update, Villagers & Heroes has a new expansion to the game, called "The Blighted Isles".  Captain Theobald is a wicked wraith who sails these isles, and players will work to overcome challenges set forth by him. In addition, there is also Queen Zoria, insect queen of the Crux, and Slarissa, one of Mallok's Brood of Seven. The secrets of the four Blights (Shade, Death, Blood, Ash) will be uncovered among these forgotten islands. Protective Wards can be collected, as well as 'Bane' Runes, and recipes for mythic gear. These will be necessary to do battle with Queen Zoria's bounty hunters in a new max-level raid.
Features of The Blighted Isles:
10 all-new maps to explore
Level Cap raise from 90 to 95
Over 100 new Quests with in-depth storylines
4 brand new max level raids against four challenging elder bosses
Over 600 new bounty bosses
9 new earnable trophy mounts
But that's not all! A popular event zone is back, just in time for the Halloween season, "The Haunted Moors". This version adds new challenges, mounts, and so much more, as they work against Spooky Druda and her minions. Spooky Druda is an infamous witch, and her return has brought a fiendish mist to spill across the Seven Realms. She has brought a new horde of undead with her. Event Zones are unique in that players of all levels can play together due to Villagers & Heroes' special level-up tech that makes all characters equally powerful while in an event zone.
New Items in The Haunted Moors:
3 New Mounts: the Vampiric Bat, along with his cousins, Venomous and Feral Bats.
3 New Outfits: Raven Lord, Aristocratic Vampire, and Bat Rider.
Next Article
Oh man, it's that time of the year! We're getting closer to SMITE Worlds and with that, we have the first Mid-Season changes!
by Ragachak
Wild Warfare is the latest multiplayer action game from rapid game development studio, Hyper Hippo Games. With a lengthy list of upcoming feat...
by Mikedot