Villagers & Heroes Announce New Expansion: Wellspring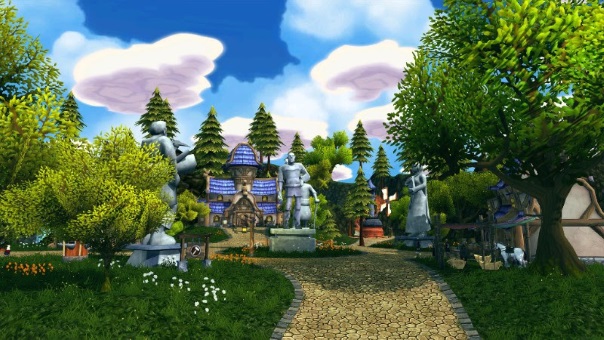 Mad Otter Games' fully cross-platform MMORPG, Villagers & Heroes has announced an expansion, coming on May 2018. Villagers & Heroes: Wellspring drops on May 14th, 2018 and follows closely behind the Starfall expansion, which brought huge overhauls and updates to the game. Wellspring's focus is on the player housing/community experience, which are known as villages. Wellspring will bring new features for village life, such as village politics, where players can run for mayor, and be appointed to local government to help run the village.
"Villages are at the heart of our game – where players can come together, build a community, construct their own house, and engage in community projects together," Said Damon Slye, president of Mad Otter Games.
Communities will be able to embark on village projects such as creating a Sugar Mill or Training grounds to practice combat. These projects will require players to work together, but once complete, they will provide players of that village with all kinds of rewards such as improved crafting and gathering.
Next Article
Square Enix today launches Final Fantasy XIV Patch 3.1, As Goes Light, So Goes Darkness.
by MissyS
Red 5 Studios has announced today that they will host a series of Firefall "Beta Weekends."
by MissyS
The Lord of the Rings Online Community Manager reveals some small tidbits of news for the game's 2014 roadmap.
by MissyS