Uncharted Waters Online Opens the Door to Historical Korea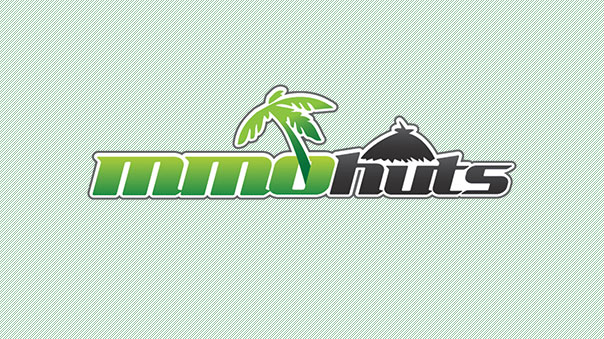 Land, ho! Uncharted Waters Online, the historical massively multiplayer online role playing game (MMORPG), sails into brand new territory with the latest update hitting today. Players can now discover the land of the Morning Calm, otherwise known as the Korean peninsula, and venture into a tranquil and picturesque world full of majestic mountains and pure water. Players will have seemingly endless options to acquire new skills, seek out new adventures and learn about historical Korea. Interested players can check out the game on Netmarble or Steam for free, where they can embark on a nautical adventure on the high seas.
The Morning Calm update includes:
Open Korean Towns – The update presents three distinctive new towns, including Hanyang (known as modern-day Seoul), Busan and Pohang. Players can command new ships made only in these areas, including the Stacked Turtle Ship and Caoyun Ship. Adventurous explorers also can dock their ships in an abundance of new territories such as West Pohang, as well as the west coast and north coast of the Korean Peninsula.
Quest, Discover and Suit up – New quests and a dungeon have been added for players to enjoy, including the Songsan-ri Tombs, a dungeon filled with new NPCs to face. Furthermore, Netmarble introduces new quests and discoveries including: Dragon Swallowtail, Sin Saimdang Folding Screen, Jeju Island and more.
For more information on newly added items and features, please visit: http://uwo.netmarble.com/expansion/morningcalm.asp
Exclusive to the Steam version of Uncharted Waters Online is a new item package, Steam Voyager's Limited Edition. The package contains exclusive decorations and equipment, which will help players during their adventures on the high seas. Also in this package are several Additional Registration Long-term Permits, which allow players to create up to three extra characters.
Next Article
If you've played any of the World Of games or War Thunder, you'll be fairly familiar with the formula for the game.
by ApocaRUFF
Third-Person Action RPG, DawnBreak: The Flaming Emperor released a new update back on May 10th, which introduces a new chapter to the story.
by Ragachak
For a free game coming from Aeria Mobile (now known as PlayNext), X-Men: Battle of the Atom is a robust and well-made game, sans the really ug...
by DizzyPW