Heroes Charge Serves Up a Thanksgiving Blitz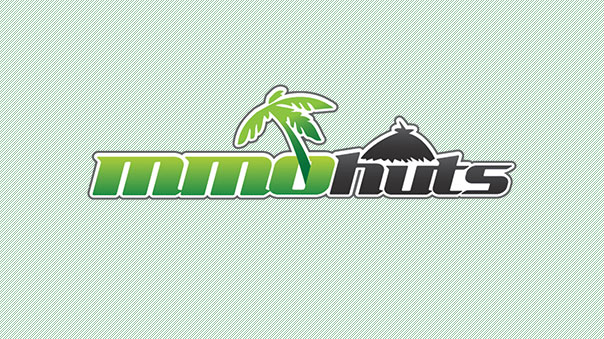 As the turkey roasts in the oven and marshmallows melt into pumpkin pies, Menlo Park indie publisher uCool is inviting fans of its hit free-to-play mobile MOBA RPG CCG, Heroes Charge to drop in on its Facebook wall for a Thanksgiving Blitz throughout the long holiday weekend where devs will be sharing winning card strategies, giving out valuable rewards, and providing deep dives on November's thrilling new heroes, guild raid chapters, and fan-requested features.
The action-packed events calendar includes:
Feast with Heroes: Thanksgiving Day, Thursday, November 27, get to know November's colorful new heroes: Prime the Rifleman, a sharp shooting soldier with a wicked laser cannon as his limit break; Tuskar the Deathgore, a frontline tank who can deal AoE damage while absorbing incoming attacks; and Iron Hoof the Centaur, a frontline tank who has crowd control skills and a great ability to survive. Best encounter stories shared by players have a chance to win epic loot.
Gobbling Gems: Black Friday, November 28, tune in for tips on how to plunder the brand new Booty Cave for all the coins and gems you need without depleting your stamina. Share your successes in the Facebook thread for a chance to win valuable prizes.
Top Turkey: Saturday, November 29, top the Ranking Board and post a screenshot of your success on the Heroes Charge Facebook wall for a celebration of glory and riches.
Holiday Crafting: Sunday, November 30, learn how to enchant your weapons as the devs release a special crafting guide that will lead you to greater victory in your battles. Get a look at dev strategies on handling items, gear, and Soul Stones. Post your own top tips for a chance to win big.
League of Legends, DOTA 2 and Hearthstone fans have been raving about this clever card game since its launch on Android and iOS a month ago with its deeply immersive content for the hardcore competitive player, and quick matches for the casual player. Over 100 quests, 50 heroes and multiple modes of play, Heroes Charge is an adrenaline rush of pure addictive fun!
"We're thrilled to provide one of the richest game experiences in mobile, where players can play free forever while enjoying twice monthly updates with new heroes, new arenas, and new dungeons," said Jim Ngui, Heroes Charge Producer at uCool.
"We're deeply moved by the community's enthusiasm for the game, having only just launched weeks ago, and now already #1 in 116 countries with over 6 million downloads and people playing hours a day across multiple sessions. Over 100,000 player reviews, most 5 star rated, with raves that Heroes Charge is one of the best mobile games out there!"
"I'm very excited to be joining this indie studio made up of industry vets that puts fans first. I'm happy to play my part in such an outstanding game community. Look for me in-game, playing as CorgiKing (what else?!), as well as in our forums, on Facebook and Twitter." added Dale North, Heroes Charge Community Manager, uCool.
For more info, visit http://hc.ucool.com/
DK Online Showcases The Warrior
by MissyS
As the Battle of Lumbridge rages on, Jagex has unleashed Divination, RuneScape's first new skill in over three years.
by MissyS