Turf Battles in open beta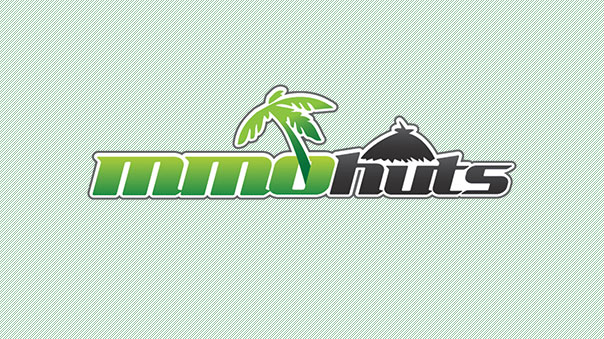 Turf Battles has officially launched into open beta as of April 1st.
To celebrate, until April 7th, players can get a +40% Drop Rate Buff, and a +50% Exp buff an unlimited number of times, for free. Monsters above level 21 will also drop special teeth that can be traded in for a number of useful awards. Players will also receive a bonus prize every 10 levels as they level up.
Turf Battles is being run by Aeria Games, and offers tribal and territorial warfare. For more information check out our Turf Battles page.
The Announcement:
Welcome to Open Beta!
We have finally made it! To celebrate, the developers have kindly given us a wide range of events (including some Mystic-only to help with recovery).

These events will end on April 7th, though we have no final end-date for Open Beta yet. Keep on rocking!
Tooth Collector
Monsters over level 21 will be dropping even items that can be exchanged at an NPC for various rewards either items or buffs.

The NPC can be found at the south gate of Ladianes, the south gate of Veros, and Vylock Supply Unit in East Ladianes. Some of the items you can receive are:

Leni
Enchant gem
Elements Item
Item
Skill Book
Teleport scrolls, windflowers, etc
EXP Potion

*Buffs include Melee, Ranged, and Magic attack power increases.
Mini Monster Dentistry
Mystic and Triumphus have been overrun with dentally challenged mini monsters! These monsters have a higher Monster Tooth drop rate than normal beasties, but you still have a chance to just get stuck with Leni.

Happy hunting!

Please note: These are not the monsters that drop the scrolls. There seems to be some misunderstandings there..
Buff it up!
The EXP Grinding Assistant has stepped up his game!

+40% Drop Rate Buff!
+50% Exp buff FREE!

These buffs do not have a daily limit, go wild! ^_^
DECA-dent Level Prizes (hahahaha)
Ok for those that didn't get the pun.. This event is about the number 10.

Starting at level 10 (and ending at 110), players will receive a prize every time they go up 10 levels! Level 20, 30, etc.

Package Contents:
EXP!
Leni! (increases with higher levels)
Items! (nifty stuff!)
EXP Potions!
* Mystic Only

Monsters seem to have an over abundance of Exp potions for some reason. Strange.. I wonder what they plan to do with them?

FOUL DEEDS! Kill 'em all! buahaha
Level Up!
* Mystic Only

Bosses 130 – 260 now have a chance to drop +1 level scrolls!
Sixty-four different bosses now have a chance to drop a +1 level scroll.
The odds? Well. That depends.. *shifty eyes*
Next Article
Aeria Games has released Echo of Soul's latest content update, Wrath of the Goddess Episode 2.5.
by MissyS
League of Angels II has begun a new Treasure Seeker event to keep players busy during the hot summer.
by MissyS
Forsaken World's Frostgale Fjord Battlefield is up and running and In the addition to the 12v12 Battlefield, the update includes expanded...
by JamesBl0nde