Trickster Online revamp coming in late December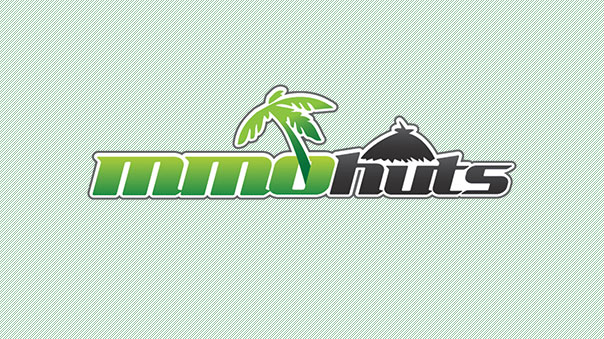 Trickster Online's 4th anniversary is coming up at the end of December, and with it, a major update that promises to "revamp" the game.
The update will add a compass guide for quests, and update many maps with new roads. A great deal of content will be focused on the new player experience, boosting the starting area with new tutorial pop-ups. The resurrection system will also be revamped to let players respawn from where they die, with a small experience penalty to players above level 20 if they do so.
Trickster Online is published by SG Interactive (Ntreev), who also publishes Grand Chase, Pangya, and the upcoming Project Blackout.
Trickster Online Gameplay Screenshot
Source:
SG Interactive Ramps Up for Trickster Online Revamp

4th Anniversary Heralds Major Update with New Content for the Free-to-Play MMORPG

IRVINE, Calif. – Nov. 22, 2010

SG Interactive, developer and publisher of high-quality online games, today announced that a major update is in the works for popular MMORPG Trickster Online. The update, following hot on the heels of the game's 4th Anniversary, will feature a plethora of new content focused on new and veteran players, including updated maps, a compass guide for quests, and a revamped resurrection system. The update is scheduled to go live at the end of December.

"We've listened closely to comments from our many Trickster Online players, and have gained quite a bit of valuable feedback from their input," said Chris Lee, SG Interactive CEO. "We're confident that the upcoming additions will make it easier than ever for new players to join in the fun, and are very excited to be revealing this update as we finish celebrating Trickster Online's 4th Anniversary!"

Content included in the December update will be primarily focused on helping new arrivals to the Trickster Online universe. New players will be provided clear guidance as they leave the starting area and start adventuring, with helpful tutorial pop-ups appearing as they expand their horizons in-game. Of course, the update will also feature changes which should prove useful to players of every level. These include new maps, new roads, a compass guide for quests and NPCs, and a revamped resurrection system that will give users the option to re-spawn from the spot they died. There will be no penalty for resurrection for players under level 20, but higher levels will incur a small EXP penalty when re-spawning.

For more information about Trickster Online, including the recently-added support for Windows 7 and Vista, please visit the official website at http://trickster.ntreev.net/
Next Article
Gems of War is a Puzzle RPG Hybrid from the makers of Puzzle Quest, that is now free to play on the Nintendo Switch.
by Ragachak
Brazilian nom de plume Terri Vellmann and overrated game label Devolver Digital are jazzed to announce that the neon glory of the procedurally...
by Mikedot
LOTRO has been planning a major server consolidation, and the Turbine team has finally revealed the details.
by MissyS