MU Online: Grow Lancer Revealed for New Expansion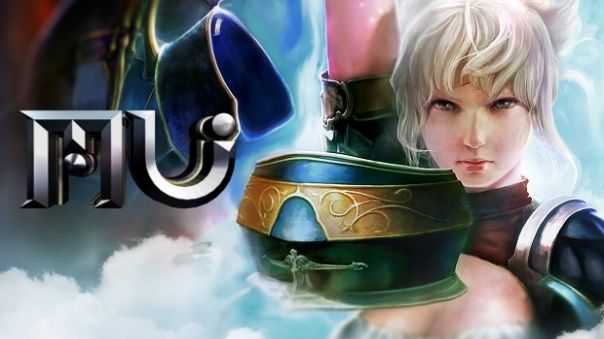 WEBZEN, a global developer and publisher of free-to-play games, has announced Season X Part 1 & 2, the next expansion for full-3D MMORPG MU ONLINE.
A new class, the Grow Lancer, a brand new Asgard server, an increased level cap of 770, and many more features will be released in this new expansion, coming Tuesday, April 7th, 2015 (UTC).
Season X Part 1 & 2 will bring out a new class, the Grow Lancer, who is the third female classed introduced, the other two being Elf and Summoner. Grow Lancer is a melee class that uses a lance as her main weapon. Depending on the stats, Grow Lancers can have strong physical damage or elemental damage, making them diversely proficient in both hunting and PvP.
Season X Part 1 & 2 will take players to the 5th region of the Acheron continent, Nars, where players will be able to obtain a new type of Muun mount (Repen / Pawn / Grippus) and pentagrams dropped by the mighty boss, the Core Magriffy. In addition, Tormented Square (Battle) will be added. This map is a different version of Tormented Square (Survival of the fittest). Players can earn higher EXP and rare items from the Chaos Goblins that randomly appears in this area.
Newly added map, "event map square" is where you can find every NPC from existing event maps, such as Chaos Castle, Blood Castle, Devil Square, Illusion Temple, Doppelganger, and Fortress of Empire Guardians. This "event map square" will make it easier for players to register for most event maps. Moreover, players will be able to get the new Mastery Box, which contains a new currency "Ruud", and various items from the event maps.
Once players collect Ruud from the Mastery Box obtained in event maps of the MU continent, they will be able to spend their Ruud at Priest James (Ruud Shop NPC) on items – even some brand new items released with Season X Part 1 &2. Ruud is stored in the inventory just like the other currency, Zen, but Ruud cannot be used in general stores and can only be used in the Ruud shop.
For more information on Season X Part 1 & 2, you can read up on the official MU ONLINE website: http://muonline.webzen.com/
Next Article
Netmarble's latest mobile creation, Phantomgate, is really something interesting.
by Ragachak
Beta Version 0.3 brings new features and changes to the game based on crucial player feedback from the initial Open Beta Stages.
by MissyS