Elsword: Masters of Darkness Final Chapter Announced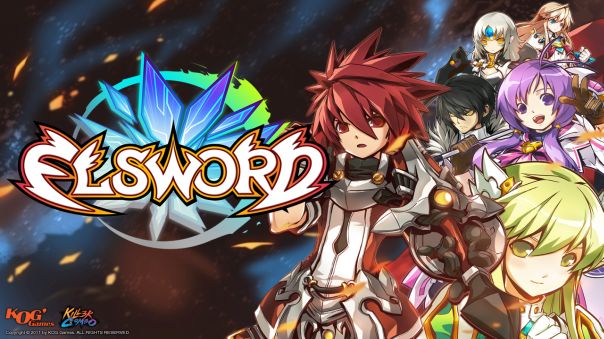 KOG Games, a leading developer and publisher of popular free-to-play action MMORPGs, today announces the final chapter of Elsword's Masters of Darkness series and wicked 2v2 Spring PvP Tournament with over $4,400 in cash and in-game prizes!
Mad as a Hatter, 2 ships short of a shipwreck, not firing on all 6 cylinders, turbo cray-cray and not a marble left to lose… The Psycho-Drama for Elsword's twisted hero comes to a close.
In our last episode: Add, as the temporal Time Tracer, used his mastery of the remarkable Nasod technology to exert control over space and time to travel back to his tragic origins; on a mission to undo all wrongs that had beset him and his family during the great war. Upon securing the necessary resources, he used the infinite, untapped power of his battle weapon, the Nasod Dynamo, to tear a hole into the very fabric of time. Upon entering the breach, Add was taken aback, his family was all there… unscathed, complete… happy.
He must have done something wrong. Rescinding the void, the Time Tracer made another attempt to find his timeline, his dimension. Time, after time after time, and time again… Hoping beyond all hope that the algorithms and quantum calculations used were unseemly and misguided; hoping that he'd made some horrible mistake. He didn't. The murder of his family, the years of slavery, a thousand years of solitary confinement, the twisted maddening that plagued his every waking second, these were all his and his alone. His life was a living hell. All else in this world was… happy, placid, and serene. This startling revelation sent Add into a cacophonous fit of maniacal laughter. In this moment, Add knew that there was nothing else for him to live for. Nothing more than to bring his own living hell down upon all of those who caused him and his family any harm. No remorse, no prisoners, With Add's newfound power, and slightly unhinged "enlightenment", Add becomes the Diabiolic Esper.
At level 35, Add has mastered the Time Tracer Job Path, and players are given the option to achieve Add's final form, the absolutely insane Diabolic Esper.
And if that wasn't crazy enough, check out Elsword's 2v2 Spring Tournament!
To kick off the spring season, Elsword is hosting a 2v2 PvP tournament of epic proportions. With over $4,400 in cash and in-game prizes, 32, two-player teams will have a shot at winning the biggest pot to date. If you or your team doesn't make the cut, fret not, all of the final matches will be livestreamed!
For more information, please visit the official Elsword Spring Tournament website: http://en.elswordonline.com/spring-tournament-2015/
Next Article
I remember when I first played Elder Scrolls Online. It was a chaotic, rough time.
by Ragachak