Trickster Online releases new episode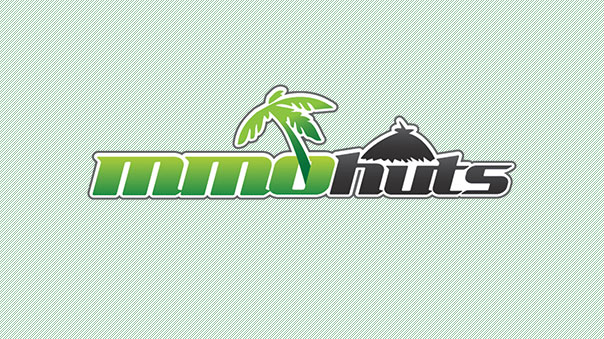 The latest story arc in Trickster Online has received a new episode. Called "Songs of Love and Fate," the large update adds more content than has been added before in a single patch.
The episode includes 23 new maps (including Chagan's Mind, Gate of Nefertiti Temple,  Alteo Empire, and the one shown below), 41 scenario quests, 15 normal quests, 17 new monsters and 18 new NPCs. Players will be able to continue the story of Don Cavalier's famous treasure and reach its final conclusion.
Trickster Online is published by SG Interactive, which also publishes Grand Chase and Project Blackout.
Source:
SG Interactive Launches Episode 6 for Trickster Online: Songs of Love and Fate

Trickster Online's Biggest Update Yet Finally Reveals Don Cavalier's Treasure

IRVINE, CALIF. – October 6, 2011 – Every love story must come to an end and the romance in Trickster Online is about to begin its final act for the current story arc. The new episode, titled "Songs of Love and Fate," marks the biggest update since Trickster's launch in 2006. The new content will allow players to discover the secrets behind numerous main characters and hunt the fabled treasure of Don Cavalier through added quests and maps.

The new Trickster Online episode introduces 23 new maps, including Alteo Empire, Gate of Nefertiti Temple, and Chagan's Mind. Additionally, players will be challenged with all new quests, including escorting main NPCs through hordes of monsters. In total, the update adds 41 scenario quests, 15 normal quests, 18 NPCs and 17 monsters.

"The new episode will put the finishing touch to our storyline while providing engaging contents for all players, from beginners to high level players," said Chris Lee, CEO of SG Interactive. "In addition to concluding the current storyline, this update marks the beginning of more new adventures in Trickster Online, andplayers should anticipate big celebrations in and out of the game coming soon."

The Trickster Online story is about a bourgeois billionaire Don Cavalier, founder and former leader of the Megalo Company – the world's biggest and best game company. Before he died, he hid his fortune in Caballa Island, a desert island in the middle of the Pacific Ocean. Gamers and adventurers must dig for the lost treasure. Those who search and survive will receive the greatest treasure left by Don Cavalier.

To join the epic adventure to find Don Cavalier's treasure hidden in a desert island in the middle of the Pacific Ocean called Caballa Island, register to play for free at http://trickster.gamerage.com
Next Article
A new update for Eden Eternal has just launched, and should have newbies (and veterans) bouncing for joy.
by MissyS
Kill3rCombo, publisher of the hit free-to-play action MMORPG Elsword, announced today that the newest class in its Elsword Transformation seri...
by MissyS
Twin Saga has a new update on the way with Patch 17, which will introduce a plethora of new content.
by Ragachak