Tribes Ascend previews major update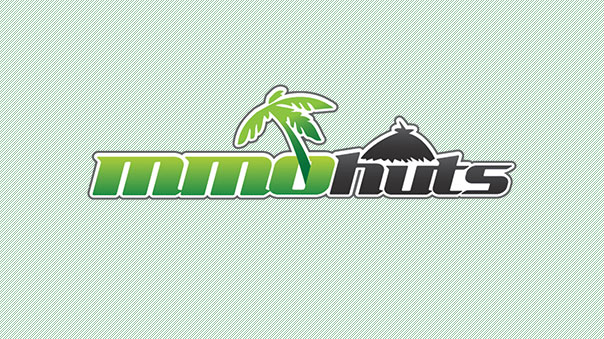 Hi-Rez Studios has revealed plans for the next major update for Tribes Ascend.
The update will reduce the number of playable classes from twelve to nine, while increasing the number of available classes for starting characters to three (one Light, one Medium, one Heavy). Class customization and weapon customization will be improved to allow players to better tweak their loadouts, and the user interface will also be more polished. The goal of the update is to improve customization and retain game balance.
Hi-Rez Studios also publishes Global Agenda.
Tribes Ascend: New Class Selection
Tribes Ascend: New Weapon Upgrades

Tribes Ascend: New Modify Class

Source:
Upcoming Tribes: Ascend Update includes Class Customization, More Free Classes and New UI
Hi-Rez adds players' most-requested changes to multiplayer shooter Beta

ATLANTA — February 2, 2012 — Today, Hi-Rez Studios (www.hirezstudios.com) released screenshots previewing enhancements coming to the fast-action multiplayer shooter Tribes: Ascend. The game, currently in Beta, has been receiving regular updates since early November. This next planned patch delivers the most significant changes to date.

"We feel very good about the fast and fluid combat we've been playing and refining with the community over the past few months," explains Todd Harris, Hi-Rez Studios Chief Operating Officer. "We are now excited to announce new features that have been among those most requested by our Beta group."

The next update will include additional class customization and a much more polished user interface that really showcases the sci-fi, high resolution graphics of Tribes: Ascend. Hi-Rez will be collapsing the total number of playable classes from 12 to 9, but adding the ability for players to unlock new weapons for each class and further customize their loadout. Three of the nine classes will be available right away so a new player will have access to a Light, Medium, and Heavy class in his or her first match.

"We believe this system preserves class-based combat while also offering additional flexibility for players to customize classes around individual play style. It continues to provide a balanced and level playing field for all players."

Tribes: Ascend is a free-to-play shooter for PC with servers currently located across North America, Europe, and Australia. In addition to unlockable classes, weapons, skills and perks, the Beta version includes 3 drivable vehicles, 3 game modes, and 9 playable maps. Hi-Rez Studios is also planning to support Ranked Servers and Custom Servers.

Players interested in joining the Tribes: Ascend Closed Beta can register for an invitation at http://www.tribesascend.com.
Next Article
Trion Worlds has posted an update to its blog today, promising a few quality of life changes for players of its new hit MMORPG, ArcheAge.
by MissyS
Check out the Green Lantern as he will appear in Infinite Crisis!
by MissyS