Tribal Wars Raises The Flag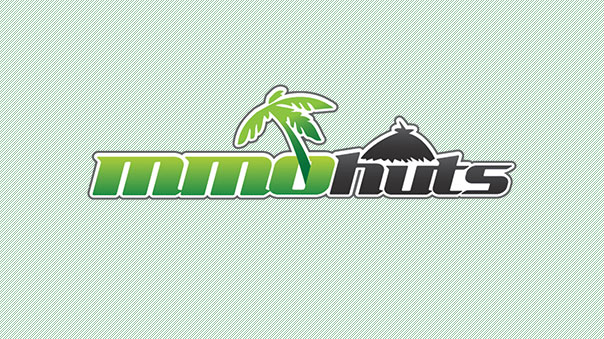 InnoGames has launched Tribal Wars latest update, version 8.5, to introduce village flags.
Village flags are available on newly started worlds, and allow players to raise flags to boost some stats. These flags can be found in various ways throughout the game, including as loot from battles. Each village can raise one flag, which will offer boosts depending on their type, color, and efficiency (up to level 9). Flags can be combined for higher level versions, or traded within tribes.
InnoGames also publishes Forge of Empires and Grepolis.
Tribal Wars "Flags" Gameplay Screenshot
Source:
Tribal Wars: Hoist Your Flags – Boost Your Village!

InnoGames introduces version 8.5, flag feature gives several bonuses on new worlds

Hamburg, July 10, 2012. InnoGames has updated the classic browser game, Tribal Wars to version 8.5. The update introduces a whole new facet to into the game, the village flags. From now on, the feature will be available on newly started worlds, allowing players to hoist various flags in order to upgrade certain stats. Update 8.5 is already live on some English worlds, with the rest of the language versions following in the next few days.

Flags can be found during the game or earned by defeating enemy troops. Players can assign one flag per village. Depending on their type and color, they add several bonuses, such as defense power, production speed, or population capacities. All flags occur in various efficiency levels up to nine. Players can combine several flags of lower levels and exchange them for a more efficient one. Flags can also be traded by members of the same tribe.

Tribal Wars places the player as leader of a small village, striving for power and glory. In order to build a strong empire and conquer other villages, one must unite with powerful allies and found a mighty tribe. Its vast game worlds and varied tactical opportunities make Tribal Wars one of the most popular browser-based games in the world, with 45 million registered users playing it in over 30 languages.

With more than 80 million registered players, InnoGames is one of the world's leading developers and providers of online games. The Hamburg-based company has scored major successes with games such as The West, Forge of Empiresand Grepolis.
Next Article
ESTsoft today confirmed a worldwide launch date of July 2 for Cabal 2.
by MissyS
Power A, developer of the MOGA Controller continues towards launch and will be playable for the first time at PAX Prime. The MOGA Controller i...
by JamesBl0nde