The Nexon iNitiative Submissions Are In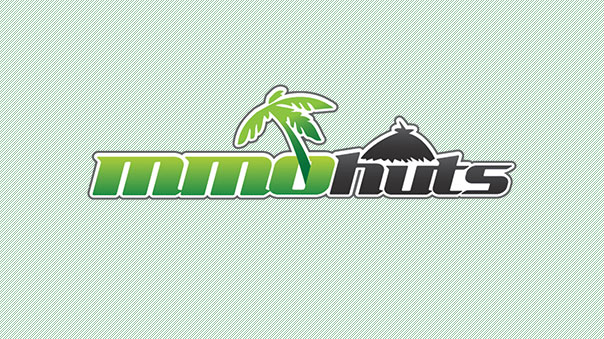 Nexon, best known for MapleStory, has been arranging a very interesting event called the 'Nexon iNitiative.' From March 3 to April 30 2010 Nexon accepted submissions for game ideas with the promise of awarding $1 million towards the development of the best one.
Well there's been a tremendous response to the program. Over 115 submissions from 26 countries were received. The winner will be chosen in June and will have the opportunity to co-developed their game with Nexon and have it distributed through their global distribution network.
Nexon iNitiative – The Next MapleStory?
It is important to note that this event was geared towards independent game developers and not the general public. The Nexon iNitiative reminded us of a similar program Acclaim was working on called Project Top Secret, but it seems that program was halted. Of course Nexon is a much bigger name and has the resources to pull of something as big as this. Let's see what they come up with!
Nexon is a major developer and publisher of free to play MMOs and MMORPGs. Their North American portal offers games like Combat Arms, Mabinogi, Dungeon Fighter Online, and the upcoming Vindictus.
Full Release:
Nexon iNitiative receives 115 game ideas with $1 million in funding at stake

Nexon America's million dollar program to seek-out and fund new and innovative gaming projects, called "The Nexon iNitiative," has received more than 115 submissions from 26 countries from all six continents.

The Nexon iNitiative, which accepted game submission from March 3 to April 30, will provide up to $1 million to support the next generation of game developers. The most original, unique and promising independent gaming projects may earn a share of the $1 million, be co-developed and later published through Nexon's global distribution network which services games in more than 71 countries. The selected game developers will be announced in June.

"The Nexon iNitiative has been a smashing success," said Won Il Sue, Nexon America's vice president of business development. "We have been presented with amazing ideas from some unbelievable talent. This stage of the Nexon iNitiative has provided Nexon with a treasure trove of inspiration which could take us into areas of gaming we would not have previously pursued."

The Nexon iNitiative mainly sought PC-based games that have broad appeal and encourage community and social interaction. Online, Flash and client-based games we welcome in the selection of Nexon iNitiative finalists.
Next Article
RIFT has launched its latest major update, 2.8: Madness Wakes.
by MissyS
Jagex Games Studio, publisher of RuneScape, War of Legends, and 8Realms, has announced a legal victory today in a case against bot-software de...
by MissyS
ArenaNet announced today the penultimate elite specialization for the engineer profession coming to Guild Wars 2: Heart of Thorns.
by MissyS