Bomb Battle Mode Arrives In MicroVolts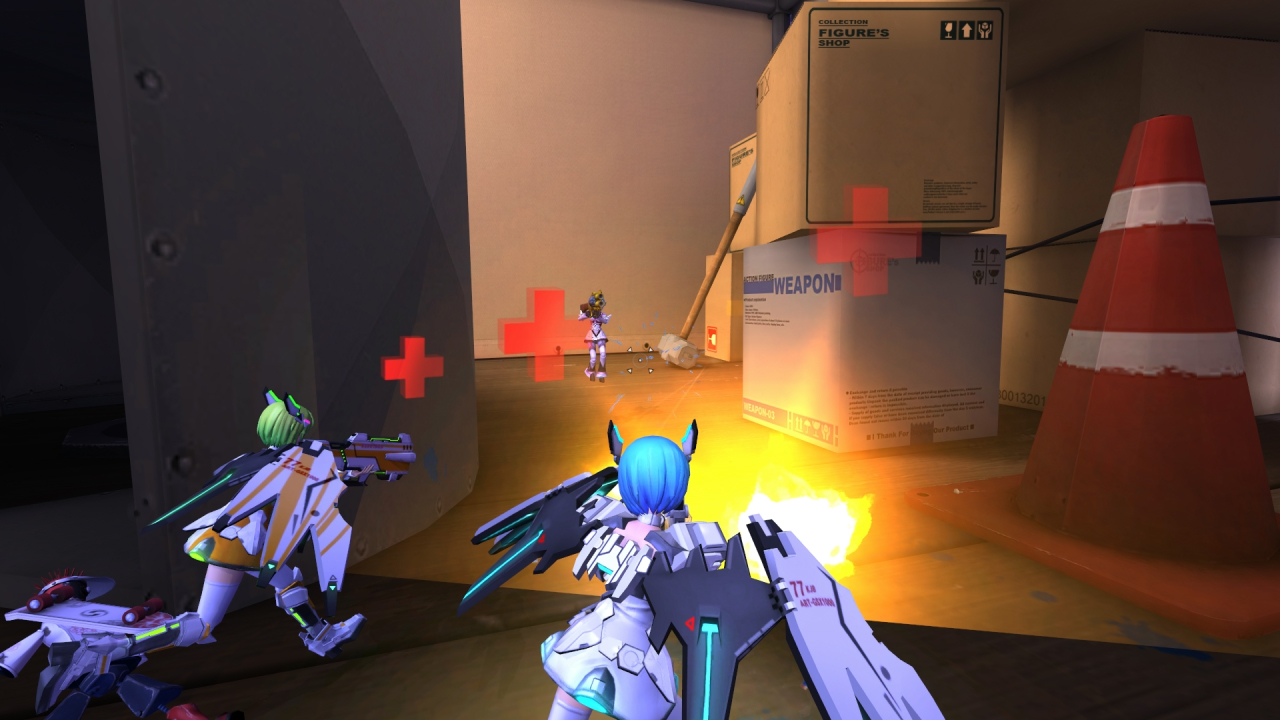 Rock Hippo Productions has announced the launch of Bomb Battle mode for MicroVolts.
The update that launched today introduces a new competitive mode, Bomb Battle, in which teams work to prevent each other from planting and arming bombs through defusing them before the time runs out. A new map, Cargo, places players on a semi-truck full of boxes and cargo. Also new are new costume parts and Laser weapons for Naomi and Pandora.
Ongoing events include the Micro-lympics, including a Fencing Tournament on August 8 and a Shooting Competition on August 10.
Rock Hippo also publishes Brawl Busters.
Source:
BOMB BATTLE MODE BLASTS INTO MICROVOLTS

Save Micro World From Mass Destruction

Markham, Canada August 2, 2012 – Rock Hippo Productions Ltd. announced today the launch of the new objective-based strategy mode "Bomb Battle" for the cartoon-style third-person shooter, MicroVolts. Together with a new map, new weapons and special events, Bomb Battle blasts into Micro World with a vengeance. Players can visit www.MicroVolts.com to get started.

The Micro World is under threat, and only the swiftest and mightiest MicroVolters working as a team can save it! The latest competitive mode, Bomb Battle, will have MicroVolters working overtime to prevent the enemy from planting and arming the bomb. Enemy success means it's up to players on the opposing team to defuse the deadly bomb before it blows up.

MicroVolts also introduces a new map, Cargo. Toys are the most precious shipment in the new Cargo map and players will fight it out aboard a fast-moving 18-wheeler that's headed down the never-ending Micro World road! Also new to the MicroVoltsCapsule Machine are weapons and parts straight from another dimension. New Laser Blades and Laser Rifles are bringing the fight to galactic proportions with futuristic costume parts for both Naomi and Pandora!

MicroVolters cans still join in with their Clans and duke it out for Gold, Silver or Bronze Weapons sets in the Micro-lympics. Other exciting events include the Fencing (Close Combat) Tournament on August 8th and a Shooting Competition on August 10th where players will aim for headshots of MicroVolts GMs'! Players can also look forward to the all new and revamped MicroVolts website being launched on Friday!

For all the latest event details or to view the latest screen shots, trailer and download the game for free, visit www.MicroVolts.com
Next Article
Verdun: WW1 FPS released - Man the trenches, the battle for Verdun has begun!
by Mikedot
International game developer and publisher NEXON Korea has revealed Fantasy War Tactics will have its worldwide launch on Nov. 5.
by MissyS