Pangya celebrates third anniversary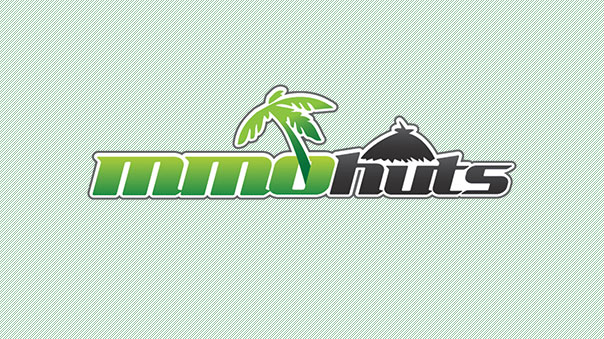 Pangya United is celebrating its third anniversary through April with several events for players to earn prizes and awards.
Players who log in each day until April 25 can earn daily prizes, including exclusive third anniversary outfits and other special gear. On April 14, 15, 21, and 22, from 8am to 2pm Pacific, players can also enjoy double experience and pang. In-game characters are also on sale for a limited time.
In-game, players can hunt down four kinds of candy boxes on the island, which can be exchanged for the third anniversary club set and outfit, other prizes, and community boxes earned by total candy submitted by all players. The players who collect the most boxes may win a limited Pangya USB drive with custom artwork.
And on April 20, a first-come-first-serve Third Anniversary Tournament will offer a three round competition with the top three players winning the Gold Duo Feather Club Set.
Pangya is published by SG Interactive, which also publishes Grand Chase and Trickster Online.
Pangya United Gameplay Screenshot
 Source:
Pangya United Celebrates Three Years with New Items and In-game Events

New clubs, new gear and bonus experience will help players tackle the challenges that await in the free-to-play golf MMO

Irvine, Calif. – April 12, 2012 – Pangya United is rolling out the green jacket treatment for its players to celebrate the third anniversary of the massively multiplayer online (MMO) golf game. Publisher SG Interactive is giving players the jumpstart they need with several vital boosts in experience and gold to enjoy the new in-game items and the multitude of festive events, including the Pangya Third Anniversary Tournament. Players can begin the celebrations by registering for free on the official Pangya site.

SG Interactive's in-game events for Pangya's third anniversary include:

Just Login Event: By logging in until April 25, players will receive daily prizes, including chances to win special gear and outfits exclusive to the third anniversary.

Double Pang and Double Experience Weekends: From 8 a.m. to 2 p.m. PDT on April 14 and 15 as well as April 21 and 22, players will receive double the experience and double the in-game currency to help them rocket up the ladder and unlock advanced items, such as golf club sets and player costumes.

Fruit Candy Box Scavenger Hunt: Players can find four kinds of candy boxes scattered around Pangya Island, which can be traded for gear, including the third anniversary club set and outfit. Community bonuses such as 2x events and item boxes will be unlocked after the total number of boxes found hit various milestones. Players who collect the most boxes will have chances to win limited, one-of-a-kind Pangya USB drives with custom artwork.

Third Anniversary Tournament: On April 20, the celebrations culminate in this tournament, open to 594 players on a first-come, first served basis. Various rewards will be handed out during each of the three rounds of gameplay. In the final round, the top 3 players will receive the Gold Duo Feather Club Sets.

Major Character Discount Sale: For a limited time, players will be able to tailor their appearance by purchasing any of the in-game characters at discounted prices.

SG Interactive also has a bonus set up to help get players new and old back into Pangya United. Existing golfers can "Ping their Pangya Friends" through the game's official website to get inactive friends back in the game in return for special in-game prizes.

Pangya Unitedis a free-to-play, anime-style, casual online multiplayer golf game, providing seven different modes: Versus, Tournament, Battle, Ghost, Shuffle, Approach and Family mode. For more information and to play the game, visit http://pangya.gamerage.com. Fans can also "Like" the game on Facebook at http://www.facebook.com/NAPangya.
Next Article
Attack on Titan: Assault will be available in all major English markets on both Android and iOS when the game releases.
by Ragachak
World of Warships has welcomed a line of German battleships in its latest update, welcoming eight new warships to the German fleet.
by MissyS
InnoGames has introduced a new age for its strategy game, Forge of Empires.
by MissyS