ÆRENA 2.0 Now Available with new hero and features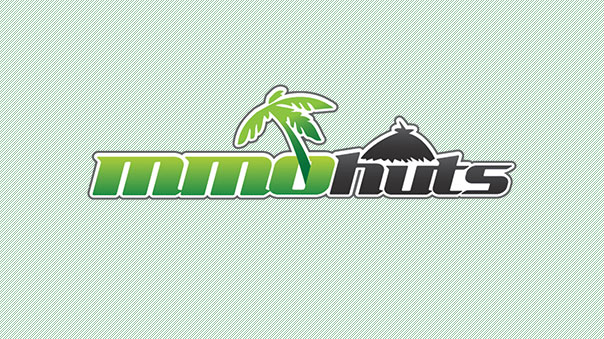 The kid gloves are coming off! The ÆRENA 2.0 Summer Upgrade has arrived, delivering game-changing features and enhancements. It's a new age for ÆRENA, and it kicks off with the premiere of HAMMER, the robotic, powerhouse enforcer of the INCquisition.
"This is a major milestone for ÆRENA, and not merely an update," said Creative Director Jan Wagner. "We have refined gameplay, created an awesome cast of champions, and introduced so many new features that I'm proud to say ÆRENA has truly become the competitive game of tactical combat we envisioned."
To celebrate, all in-game prices have been slashed MASSIVELY!
ÆRENA 2.0 Summer Upgrade highlights:
– HAMMER, the ultra-tough, Æther-powered robot from INCquisition.
– Complete visual overhaul with new effects, animation system, and UI.
– Introduction of Daily Missions and new Main Missions.
– Unlocking of Skins for Champions and Ships.
– Revamped League Tier system with new sub-tiers.
ÆRENA is a deadly game of tactical, turn-based combat featuring competitive, cross-platform gameplay across PC, Mac, iOS, and Android. Build your team of Champions and Ship, arm them with the latest Æther Shells, and obliterate your opponents in one-on-one duels to the death in an original Ætherpunk universe.
Launching in early-2014, ÆRENA has been a frontrunner in crossing the boundaries between desktop and mobile with cross-platform gameplay. Together, the Electronic Sports League (ESL) and ÆRENA have set out to bring competitive esports to core gamers worldwide, regardless of platform.
For more info, visit http://store.steampowered.com/app/247830/
Next Article
Chainsawesome Games has proudly announced the launch of Aftercharge, a 3v3 team-based shooter, on Windows PC (Steam) and Xbox One.
by MissyS
Live on Steam now, this update (Beta Patch 3) includes a series of gameplay tweaks and improvements.
by MissyS
The Desert's Wrath, Nouver is on its way to Black Desert on PS4, arriving in a horrific sandstorm.
by Ragachak