Tales Runner Set to Introduce new Expansion after Successful Relaunch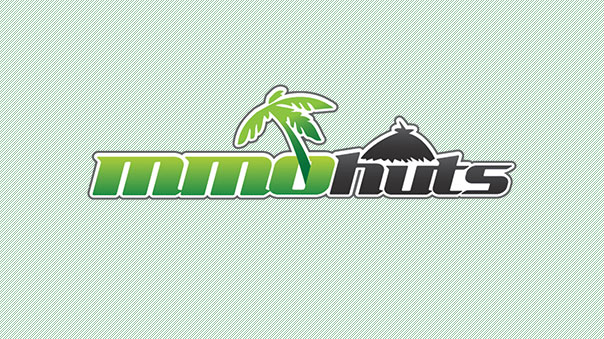 OGPlanet is releasing Tales Runner first major update less than a month after launch. The update will unleash loads of new content to its players. This update comes with great excitement and joy for all veteran Tales Runner players as the highly anticipated and requested character Lily arrives. In addition to the release of this brand new character, Tales Runner will also be upgraded with 13 additional maps including the highly anticipated "Uncle Lizard's Fury", a new channel for "Professional" racers, a new Oracle system giving players free daily buffs, all new costumes and much more.
Summer is right around the corner and to kick off this first major update, Tales Runner is hosting a variety of fun and exciting events with their RUN INTO SUMMER Calendar Event. Players are able to receive daily login prizes of 500 TR and numerous other fantastic prizes by meeting the simple event requirements. To learn more about this fun-filled event, check out the event page.
Tales Runner's Main Features:
Famous Fairy Tale Maps: Race through tracks based on your favorite Fairy Tales such as Jack & the Bean Stalk, Alice in Wonderland and many more.
Intense PvP: Compete against your friends and other opponents in intense PvP racing with up to 30 players in various game modes such as Relay, Co-Op or Team. Those up for a real challenge can try their luck at Survival Mode where it is truly survival of the fittest.
Challenging PvE: Play against various magical enemies and confront epic bosses from legendary tales. You better team up with a friend though, these bosses mean business.
Social MMO: Meet your friends in the Park and chat about your exciting races and victories or invite them to your farm where you can raise your pet and grow crops to sell.
Pet Racing: Raise and train your pet to become a four legged speed machine. Prove to your friends that you have the fastest pet by challenging them to an epic pet race.
Mini-Games: Take a break from the intense racing to play some fun and casual mini-games such as a Jeopardy style quiz game, fortune tellers and more.
Sign up and play Tales Runner's at http://www.TalesRunnerOnline.com.
Starfall is set to add a ton of content to the game alongside the revamp of many of the games core features.
by MissyS