Tales Runner adds 9th character, Ocean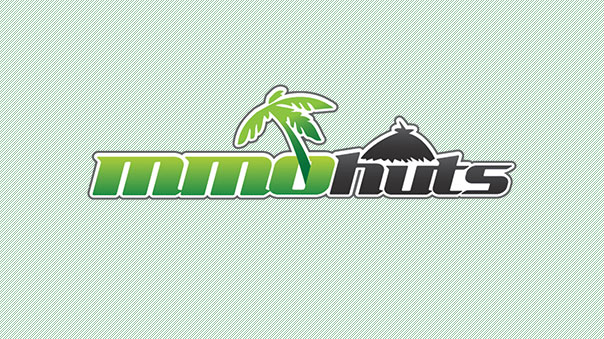 Tales Runner has announced their newest character in the game's line-up: Ocean. Ocean is a girl who grew up on a remote island with only her parents and animals to keep her company. She's joining Tales Runners in search of her destiny – or at the least, in search of a husband!
Tales Runner is an online racing MMO produced by Gala-Net (through their portal, gPotato.)
Ocean Screens and Artwork:
The Original Press Release:
Sunnyvale, CA-February 19, 2010
TalesRunner (http://talesrunner.gpotato.com/), a fantasy casual MMO, has just introduced its 9th new character; Ocean. As you can tell by her name, Ocean is a young island girl character who grew up in a beautiful and untouched island. She is one of the most popular characters in other territories, and the community is already excited about her arrival. With Ocean, Tales Runner now offers 5 female and 4 male character selections. Ocean character is available in the game now!
The full story about the character can be found in the game's forum site at http://talesrunner-forum.gpotato.com/viewtopic.php?f=18&t=11500 .
About Tales Runner
Tales Runner is an exciting fantasy casual MMO action adventure game. It is a racing game, but it has many of the elements of an RPG. The games boasts a leveling system, a park where players can socialize, as well as an alchemy system that players can use to craft items to help improve their stats. What players can do in the game is almost unlimited. They may choose and customize unique characters, decorate and grow their own customizable farm islands, harvest your crops to gain EXP, host wonderful weddings, pose in special decorative photos, and socialize in a busy Town Park full of fun mini-activities after a long day of racing. Tales Runner certainly provides exciting and unusual gameplay experience for every player regardless of their age or gender.
gPotato (Gala Net) also publishes Allods Online, Fly for Fun, Aika, Corum Online, Luna Oline, Rappelz and Upshift StrikeRacer
Brave Trials, the very first action MMORPG from global game developer and publisher IGG (I Got Games) is now available on the App Store.
by Mikedot
The story is fun, and it's interesting. Sure, there are bound to be gaffes, typos, or other things, but that's the bane of any good RPG.
by Ragachak
This is a classic Forgotten Realms adventure, harkening back to the days of 2nd edition D&D.
by DizzyPW