Tales of Pirates characters migrating to Tales of Pirates II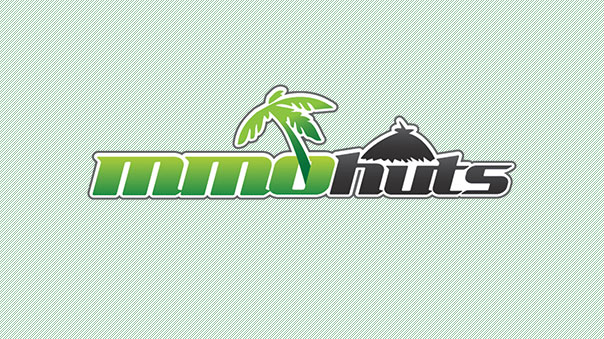 IGG has announced that after a successful test run, they will be migrating all Tales of Pirates characters and data to the new version of the game, Tales of Pirates 2.
The "great migration" will take place in September, and will include equipment, friends lists, items, TOP points, Crystals, and Credits in addition to characters. Once the migration is complete, the TOP game client will be taken offline for good and Tales of Pirates will shut down.
Tales of Pirates II Gameplay Screenshot

The Original Press Release:
TOP Begins the Great Migration to TOP II

Tales of Pirates, one of IGG's most popular 3D MMORPGs, had been making huge waves with its epic pirate-themed storylines combined with fascinating and fuss-free gameplay. Now it's time for the next great adventure to begin as the TOP II team prepares to migrate up to a million swashbucklers from all 12 TOP servers to TOP II. Come early September, the Great Migration will mark the dawn of a new era for Tales of Pirates!

After concluding a successful Closed Beta, the TOP II team is finally ready to embark on the Great Migration. Data from all player accounts will be copied over to TOP II, including game characters, equipment, items, friends lists, etc. The data migration will make it easy for players to hoist their sails and set a course for new adventures in this shiny new world.

After the migration, all TOP servers will be shut down. The TOP game client will no longer function and players will be required to download the TOP II game client to enter the game. All TOP points, Crystals and Credits will be transferred to new TOP II accounts once all server migration phases are completed.

Here's a tantalizing sneak peek at what TOP players will find in TOP II.

The Phyllis Crusader lifts her veil
Improved Pet Fairy skills
New challenges in the PVP Arena
X marks the spot: dig for super gear
Forge your own unique equipment

Pirates can expect awesome new skills, zanier and cuter pets, and even more amazing gameplay in the all-new TOP II! Check out the official TOP II site at http://top2.igg.com/main.php to learn about all the cool new features.
Next Article
First Assault is nearing the end of its paid Early Access phase and will enter a free-to-play open beta on Thursday, July 28.
by MissyS
C9 (Continent of the Ninth)'s final closed beta test has been announced by Webzen.
by MissyS
We're back and ready to rumble for the second week of the group stages for Worlds 2017!
by Kings Decree