Pangya design contest offering 16GB iPad prize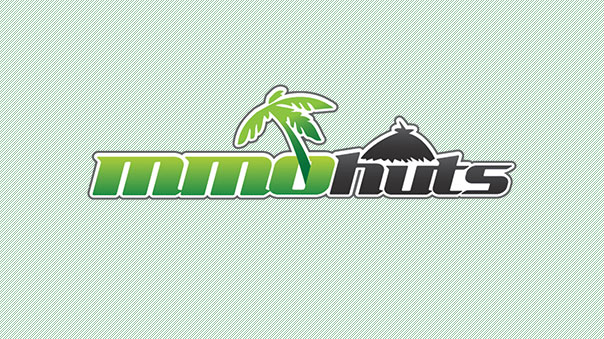 Pangya is currently running a special "diddy dollars" design campaign for a chance to win a 16 GB Wi-Fi iPad.
Players are challenged to make a self design top or bottom, and make their own design including their version of the diddy dollars logo. A screen shot can then be submitted into the forum's contest thread, and GMs will judge the results.
Entries are being accepted until the 24th, and there's only a few so far, so take the opportunity to win.
Pangya Gameplay Screenshot

The Original Press Release:
THERE'S STILL TIME LEFT FOR PLAYERS TO ENTER SELF DESIGN DIDDY DOLLARS CONTEST FOR NTREEV'S PANGYA ONLINE GOLF GAME THROUGH AUGUST 24TH

Players Who Participate Have The Opportunity To Win An Apple iPad!

Irvine, Calif., August 19, 2010 – Ntreev USA, a leading online game developer and publisher, announced today that there is still one week left (through August 24) for players to enter its "diddy dollars Self Design contest" for its popular online golf game, Pangya. The contest encourages players to take a screenshot of their Pangya character wearing a Self Design with a "diddy dollars" logo for a chance to win an Apple iPad Wi-Fi 16GB.

To participate in the Self Design contest, players would first purchase a Blank Top and/or Blank Bottom item from the Pangya Shop. Then, using the in-game design tool, players would illustrate their own version of the diddy dollars logo on the design item and post their diddy dollars masterpiece on the Official Ntreev USA Forum thread.

Rome wasn't built in a day, so players can save their progress multiple times and work on their design at their own pace before finalizing it. They can also duplicate their finalized designs and gift the outfit to their friends. Some players may choose to sell their designs to other players for in-game currency.

The best entry will be chosen by the Ntreev USA GM Staff, and an Apple iPad Wi-Fi 16GB will be given to the winner! Winners must be at least 14 years of age, and their Ntreev account must be in current and in good standing. Players can visit
http://pangya.ntreev.net/Entrypoint/?epn=13129269100811 for more information.

"There's still time left for players to get in on the fun and enter the diddy dollars contest!" said Chris Lee, CEO at Ntreev USA. "Not only are we giving away a great prize, but we really hope players enjoy using their creative abilities with the Self Design feature in the process!"

Pangya is a casual online multiplayer golf game that simulates the exciting sport of golf in an anime-inspired style with an immersive fantastical storyline. With varied landscapes ranging from captivating deserts to lush green tropics, snowy wonderlands, and more, players will discover that the once peaceful island of Pangya was interrupted by evil forces that vowed to destroy Pangya's serene nature. It is ultimately up to the citizens of Pangya to restore the island to its former glory. By placing the Comet in its rightful place nature can finally be revived. To save Pangya, players will find themselves deeply entrenched in a competitive field where they will experience a surge of emotions, excitement, and heart-stopping determination as they attempt to putt the last critical shot amidst mystical fire-breathing dragons. Players can go head to head in Tournament, Pang Battle, Team Match, or Family Mode. Join Pangya and escape to paradise and swing for the heavens!

Pangya is free for players to download and play, while some items in the game including certain characters, clothing sets, new equipment and accessories will be available to purchase via micro-transaction.

The in-game currency in Pangya, called Pang, allows players to purchase items from the game's shop that will upgrade a character, provide new inventory and equipment, allows them to send gifts to other players and more. Gamers can earn Pang by finishing a hole at par or better and by showcasing powerful shots.

For more information about Ntreev USA visit www.ntreev.net.
For more information on Pangya, please visit http://Pangya.ntreev.net/.
Next Article
Tree of Savior: CBT2 Announced for South Korea - New classes, quests and more
by Mikedot
Snail Games is proud to announce August 8 as the official release date for Age of Wushu's first North American expansion, Legends of Moun...
by MissyS
Digital Extremes announces Keystone™, a competitive first-person shooter with a distinct blend of first-person action and deck-building.
by MissyS