Tales of Fantasy PvP preview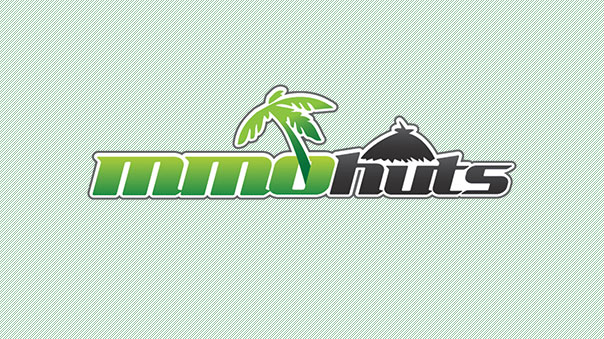 Tales of Fantasy, IGG's upcoming MMORPG with mounted combat, has offered a new developer preview.
Today's preview looks at PvP in Tales of Fantasy. PvP will be available anywhere, at any time, in Tales of Fantasy, simply by entering PvP mode. No penalty or equipment durability loss will be given to players for losing a PvP duel. At level 30, players can enter the Arena in the city, either solo or on a team, for a chance to compete for top 10 rankings, including an exclusive title.
In addition, the servers will open up an Inter-Faction War from 8 p.m. to 10 p.m. nightly, where players can clash in a massive battle. Killing players of the opposing faction during this period earns Honor Points, which can be used later for rewards.
The Original Press Release:
Tales of Fantasy : PvP System

It's been two weeks since the official opening of Tales of Fantasy's Closed Beta test, and it wouldn't be an exaggeration to say everyone's been enjoying themselves thoroughly – slaying beasts, riding roughshod over the competition and pitting their own skills against other players! For now though, we're concerned with the last one, as we officially introduce the Tales of Fantasy PvP system!

PK Anytime, Anywhere
In Tales of Fantasy, getting your PK on does not necessarily necessitate any acts of ill will – anytime, and anywhere, you feel up for a little player versus player action, you can initiate it via PK mode. Flash out your weapons, and show what you're made of! And the best thing? You will not suffer any penalties for losing a PvP duel, not even equipment durability reduction! There is nothing like understanding your enemies and yourself first hand – through combat.

Arena (Level 30+)
Who will be the king of the Arena? The Arena is for all players Level 30 and up who are interested in testing their skills against others from either their own faction or the opposing faction. Just come on down to the main city, and approach the relevant NPC! You can participate solo, or as a team (as assigned by the system). Arena points and fame on the ranking boards await – with the top 10 players on the boards receiving glorious titles!

Inter-Faction War
The Inter-Faction War system is a massive PvP area provided for players from all factions. From 8:00pm to 10:00pm daily, the borders between the differing factions are rife with tension as warriors from all across the land will arrive donning their dazzling and awe-inspiring battle gear amid the clashing of steel on a battlefield where there are no rules, and no mercy. This is the very definition of a large scale free-for-all, and that's just how our players like it. Kill players from the opposing faction and you'll gain Honor points, which can be used to exchange for top-notch equipment from a variety of NPCs!

The PvP systems will all be available in the Closed Beta, albeit with minor tweaks and adjustments as we finalize the system in anticipation of the upcoming Open Beta!
For more please visit the official site at http://tof.igg.com/news/view.php?id=317
Next Article
Perfect World Entertainment Inc., Cryptic Studios, and TransGaming Inc have announced that Star Trek Online, the award-winning free-to-play MM...
by Mikedot
SkyForge uses a limited action set control scheme similar to games like Guild Wars 2 or Wildstar: WASD for movement, LMB/RMB for basics...
by Mikedot
As InnoGames' pirate-action game Kartuga nears closed beta, the first detailed information about the title's ship types are announce...
by MissyS