Sword Coast Legends Reveals New Launch Dates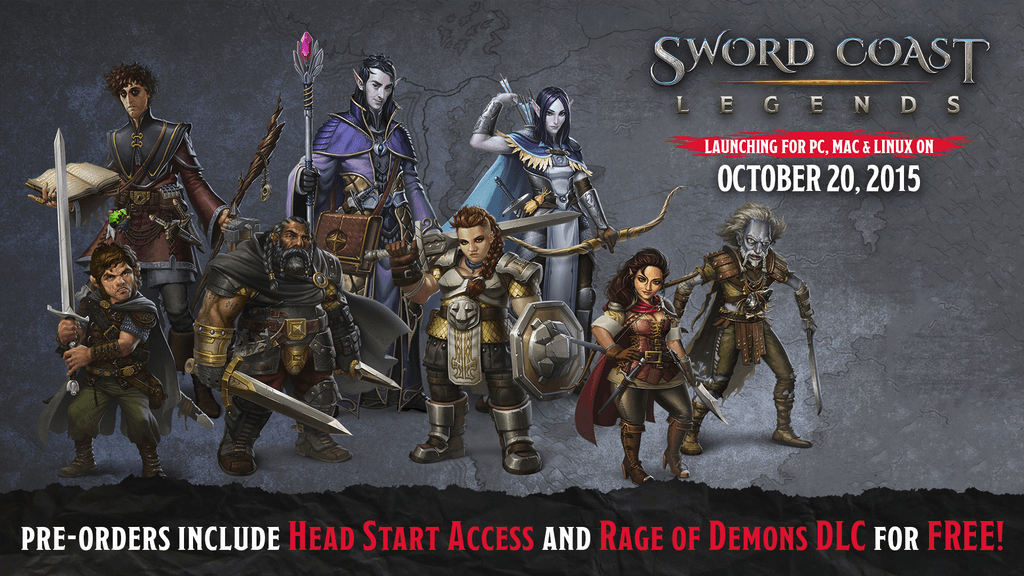 Independent developers, n-Space and Digital Extremes, announced today that Sword Coast Legends™, a party-based RPG set in the Dungeons & Dragons (D&D) Forgotten Realms universe from Wizards of the Coast has a new release date. Sword Coast Legends is now scheduled to launch for PC, Mac, & Linux on Tuesday, October 20, 2015 with PlayStation 4 and Xbox One versions now scheduled for release in Q1 2016.
Following a successful Head Start access program for Sword Coast Legends, over 15 thousand players have logged thousands of hours of playtime, clearing dungeons and taking advantage of the title's powerful Dungeon Master campaign creation features to create a wealth of customized adventures. Based on player feedback, n-Space plans to focus efforts on polish to provide players with the best possible experience at launch.
"When we set out to create Sword Coast Legends we wanted to give players an exciting new way to experience the magic of playing D&D with friends," said Dan Tudge, President of n-Space and Director for Sword Coast Legends. "The decision to delay the launch of Sword Coast Legends was not an easy one to make, but after receiving feedback from our dedicated community, it became clear that a few more weeks of polish would provide our customers with the best possible experience at launch."
As a special thanks to committed adventurers and Dungeon Masters, all players who pre-ordered Sword Coast Legends – whether they participated in the recent bonus Head Start access program or not – will receive the upcoming "Rage of Demons" DLC for free in addition to access to any upcoming Head Start access programs.
Next Article
Team Critical Hit will be continuing their transparent approach to development this week on Warhammer 40,000: Eternal Crusade by streaming new...
by Mikedot
ArenaNet is kicking off PAX South on Saturday with 'Guild Wars 2: Beyond the Point of No Return', a special presentation by studio preside...
by DizzyPW
GTArcade has introduced poker to the world of Magerealm. Here's their take on this new system!
by MissyS