Starlit on Wheels Launches on Mobile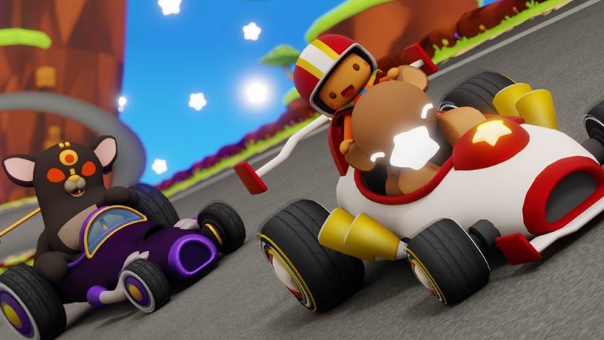 Brazilian Studio Rockhead announces that its new title, Starlit on Wheels, is now available free on Android and iOS.
A racing title from the Starlit franchise, Starlit on Wheels features includes all of the series' main characters, including Bo, Kikki, Pikke, and Nuru. The game is about bright, colorful kart racing action on 128 different tracks, with 9 characters and 11 fully customizable vehicles. There's even an editor that allows the community to create their own crazy tracks, which can even be featured in a weekly in-game competition.
Rodrigo "Chips" Scharnberg, Rockhead producer, said via press release:

We have been enjoying ourselves developing and testing Starlit On Wheels for many years, so we are very excited to see the players join the fun with the launch. All the team at Rockhead worked really hard to create something truly exciting, and we are proud to be already getting some incredible feedback from both new players and fans of the Starlit series.
Digital Extremes' newest Warframe® update "Chains of Harrow" arrives on PC today introducing "Harrow."
by MissyS
Wargaming has announced the winners of their International Ural Steel Championship 2012 finals, which were held in Moscow on September 16.
by MissyS