Space Wars: Interstellar Empires Reveals Ship Viewer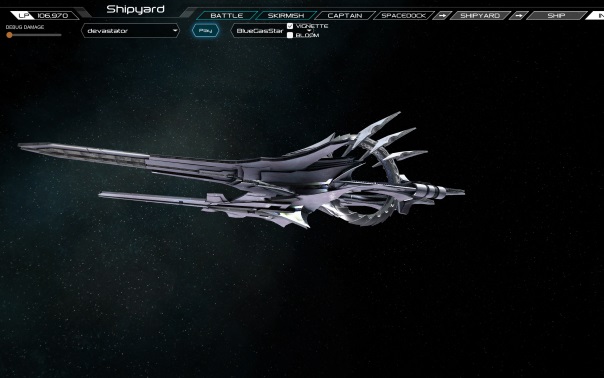 Space Wars: Interstellar Empires, a turn-based strategy MMO from ToHeroes and Desert Owl Games, is releasing a downloadable ship viewer on November 17.
The ship viewer lets fans view the detailed 3D models of the intergalactic battleships and cruisers that will be used in-game to conquer the cosmos. It will be available as a download on the Space Wars site, or as a reduced version through the browser. We've gotten special clearance to share both with you today!
The ship viewer enables captains to see their potential ships from any angle and analyze an overview of each vessel's stats. Space Wars releases onto Steam's Early Access in January 2017 for PC, Mac and Linux.
After investing millions of dollars into development, ToHeroes is currently seeking $40,000 on Kickstarter to add single player missions to Space Wars to measure the demand for this feature. The crowdfunding campaign is set to end on Saturday, November 26, 2016. For more information about Space Wars, please visit: www.spacewars.com.
Nexon has just unleashed a part one of a massive new content update for its fast-paced MMO Vindictus.
by MissyS
Today starts the new solo adventure in Hearthstone - the thrilling and challenging Monster Hunts!
by Ragachak