Soul Land Scheduled to Launch in Select Territories in October 2019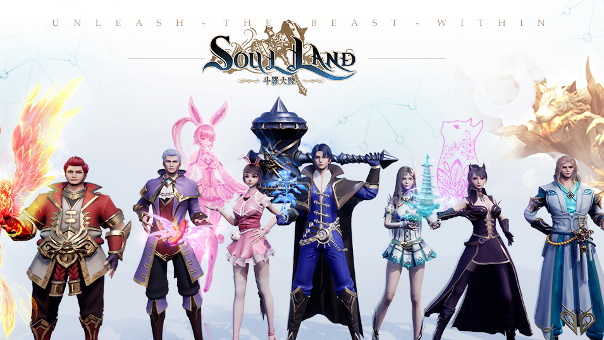 Soul Land is an upcoming mobile MMORPG from 37Games, and the popular Chinese MMO is coming to other countries. In October 2019, it will launch in Japan, South Korea, Europe, and North America, and a pre-registration is available right now. In the world of Soul Land, people possess a "Warsoul", which is a power that can be awakened at the age of 6. These Warsouls come in a variety of shapes and forms, with some taking the form of beasts, and others could be plant life or inanimate objects.
Lucky souls may have the legendary power of Angels or other entities.  Those who awaken their Warsoul for use in combat are known as "Magisters", and their power correlates directly to their value. Magisters attend schools like all of us. However, they went to school that focuses on the craft of warsoul abilities and its theory. These "schools" are referred to as "Lyceums". Among the lyceums, one, in particular, is known for its high standards: Shroud Lyceum.
Those who pre-register will receive a variety of useful items when the game goes live:
1,000,000 Coins
Black Gear Chest x1
EXP Potion x1
Poseidon's Gear Chest+2 x1
30 Crystals
Centenary Aura x50
Unique Title
Next Article
Gameforge is proud to announce the 10th anniversary of Runewaker's Free-to-Play MMORPG, Runes of Magic.
by Ragachak
Reality Squared Games announced today the upcoming launch of its latest browser title, Mythborne.
by MissyS
gamigo is proud to announce they are getting ready for Spring, and with that comes a wealth of Easter-themed events.
by Ragachak