SMITE enters Open Beta on Xbox One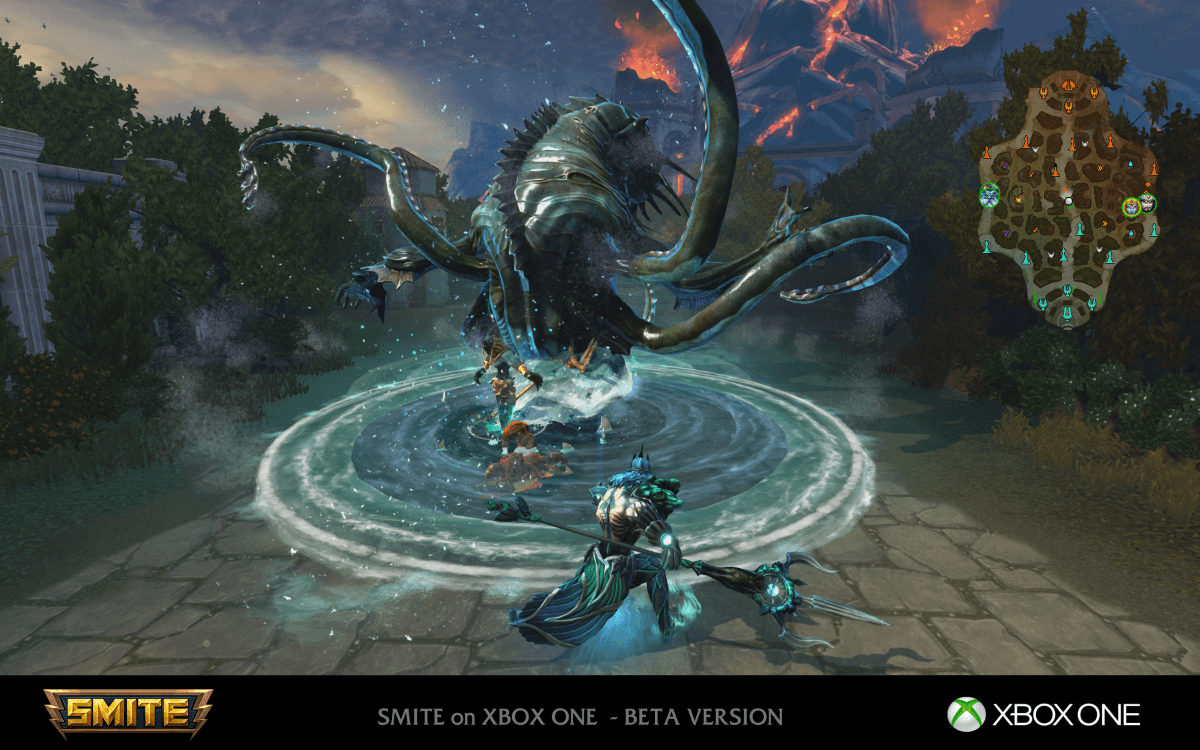 Hi-Rez Studios today announced that its free-to-play MOBA SMITE, the mythology-themed third-person action game, has entered its open beta testing phase on Xbox One, the all-in-one games and entertainment system from Microsoft. Xbox One users* can now access SMITE's open beta directly via the Xbox Games Store, or by visiting www.SmiteGame.com/Xbox.
SMITE's in-game marketplace, which allows players to acquire new gods, cosmetic skins and more, is already live on Xbox One, and all purchases, progress and achievements earned in open beta will transfer seamlessly when SMITE officially launches on the console later this summer. SMITE players who link their PC and Xbox One accounts will receive a free Zeus Xbox skin for use with both accounts. Players can also take advantage of a one-time account merge option to copy select progress and items from their PC account to Xbox One.
Open beta users can also purchase the SMITE Founder's Pack for $29.99 through the Xbox Games Store. The Founder's Pack includes the following: every god currently in the game (65 so far on Xbox One) and all future gods, 400 Gems, the exclusive Ares "Soldier of Fortune" skin, and the limited Ymir "Cacodemon X" skin. The Founder's Pack is available for a limited time and will be discontinued when the game launches fully on Xbox One.
Already one of the world's leading eSports franchises on PC, SMITE is the first MOBA to arrive on Xbox One. It features a rich and constantly growing pantheon of playable gods, with an engaging third-person camera that pulls players right into the action. SMITE's emphasis on expert skill shots and strategic thinking rewards fast reflexes and teamwork. It offers a wide variety of modes to suit a range of player tastes, from traditional 5v5 multi-lane battles to smaller, single-path jousts and wide-open arenas.
SMITE is scheduled to officially launch on Xbox One later this summer. *Xbox Live Gold account required to access online multiplayer.
Fans of SWTOR will be delighted to know that Knights of the Fallen Empire is part of Bioware's much touted return to story telling form.
by Zelus
So 2015 has come and gone, and Digital Extremes closed out another successful year for their highly praised F2P co-op title: Warframe.
by Mikedot
Coming on June 22nd to Legacy of Discord: Furious Wings, the new "Puppet Master" class, where you transform into a powerful Mecha.
by Ragachak