Silkroad Online relaunches Fellows system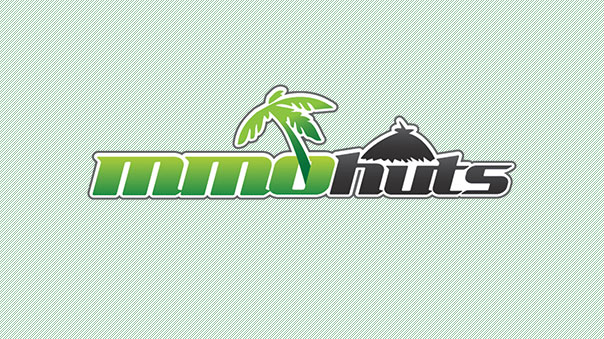 Today, Silkroad Online releases a new version of the game's Fellows system.
Fellows are trained pets which grant the player bonuses as they adventurer. They can use attack combinations, serve as mounts, and can use their skills automatically. Each has three settings for battle – aggressive, defensive, and buff. Fellows can also gain additional abilities or skills through the store.
Players will also be able to access the Magic Lamp, starting December 20. This limited promotion lets players enter the Item Room, polish the lamp clean with Magic Cleaner, and ask a genie to grant them wishes. The launch of this service will reward players with a 12th grade equipment item.
Silkroad Online is published by Joymax, which also publishes Karma Online and Digimon Masters Online.
Silkroad Online Gameplay Screenshot

Source:
SILKROAD ONLINE – FOR IT'S A JOLLY GOOD FELLOW, WHICH NOBODY CAN DENY

NEW UPDATE FEATURING FELLOWS SYSTEM ARRIVES TODAY, HOLIDAY EVENTS BEGIN TODAY AND RUN THROUGH DECEMBER 20

December 13th, 2011 – Joymax, a developer and publisher of interactive entertainment for the global market, today revealed a rebuild, from the ground up, of its Fellows system for Silkroad Online which has just gone live. Fellows are all-new trained pets which have special enhanced abilities to help their masters conquer the Silk Roads. Joymax will be holding holiday events to usher in the New Year and commemorate the launch of its Fellows system and Magic Lamp service. Players who want to try out the new Fellows system or participate in the Magic Lamp service, where players have the chance to obtain rare and new-release items, should visit Silkroad Online's official site at http://www.joymax.com/silkroad/ to register for a Joymax account and jump straight into the action!

"The new Fellows system is a result of the continued efforts by Joymax to add exciting new content to Silkroad Online based on increasing demand from our loyal players," said Joymax CEO, Nam-chul Kim. "With the implementation of this new gameplay mechanic, players will be able to determine and execute more tactical decisions as they continue their quests in the game."

Fellows work alongside players and are a vital asset when going into battle. Not only can they utilize powerful attack combinations, which later on will become indispensable in battle, but allow players to move quickly throughout the game while sitting comfortably on their backs. Fellows are also very intelligent, they have the ability to judge individual situations by themselves to determine and trigger corresponding skills automatically. There are three types of tactical settings in the Fellows system – aggressive, defensive and buff. Players can choose a Fellow type based on their preference. It is also possible for Fellows to acquire additional abilities or special skills like Spirit Points by visiting the store.

Beginning December 20th, 2011, players will be able to access the Magic Lamp service for a limited time.  Enter the Item Room and make a wish by polishing the fantastic lamp clean with the Magic Cleaner.  A genie will appear and grant players their special wishes; to celebrate the launch of this rare service, players will receive a coveted 12th grade equipment item to wish upon.
Next Article
A $25,000 dollar prize pool awaits the players of the November 2017 GWENT Open, going on this weekend.
by Ragachak
Ragnarok Online brings two new oriental locations and Christmas themed events.
by MissyS