Shotgun News 12/20: Everquest Next Landmark, Hearthstone, Defiance, and Much More!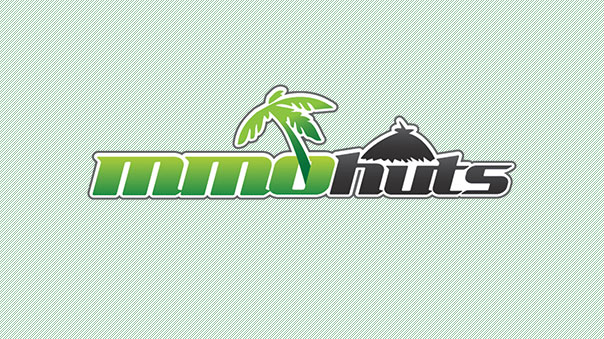 Welcome to the last Shotgun News of the year. I'll be taking the rest of 2013 off to enjoy the holiday season and catch up on all the events going on across the MMOverse.
Everquest Next Landmark Alpha Sooner Than Expected
It was announced last night on Twitter that Everquest Next Landmark's Alpha would be coming sooner than anyone expected. John Smedley said on Twitter that the Alpha will start sometime in the last half of January. This is instead of the originally projected February 28th.
Hearthstone Open Beta Moved to 2014
Though Blizzard had hoped to take Hearthstone into open beta sometime this month it looks like that won't be happening anymore. They've been busy squashing bugs, fine tuning the game, the cards, and more. But to soften the blow a bit they've announced they would be expanding the closed beta to let more people in.
Jade Dynasty Regenesis Goes Live
Perfect World has launched the latest update to Jade Dynasty, Regenesis. Two new classes have been introduced along with a new graphics engine, an all new starting experience, and much more.
Defiance Now Offering Unlimited Free Trial (sort of)
Defiance is now offering a free, unlimited trial. Unlimited in terms of time that is. Free trial players will still be restricted to 500 EGO. But, free trial players will also get to check out the Arkbreaker DLC features; stims, spikes, co-op dungeons, and more.
Ragnarok 2 Launches Biggest Update Yet
The biggest update yet to come to Ragnarok 2 has landed! Advent of Valkyrie brings all new monster, new dungeons, and the mystery of Morroc City and its ruins. In addition to all of this there is also a new Master System which allows max level players access to new skills, abilities, and items.
Mail.ru Cutting 50 Jobs
It has been announced that Russian MMO publisher Mail.ru will be closing their Hamburg, Germany office in the first quarter of 2014. 50 jobs will be lost in the process. It has also been stated that the company will open a new office in Amsterdam and rename the European business Mail.com.
Red 5 CEO Rumored To Have Been Removed
It has been rumored that Mark Kern, the CEO of Red 5 Studios has been removed from his position by the company's board of directors, effective immediately. There has been no official statement made on the matter from Red 5 but it is something we will be keeping a close eye on over the holiday break.
IceGames has revealed their first details of the upcoming Chapter IV: Ninja World War expansion to popular Naruto team-combat MMO, Naruto Saga...
by Mikedot
Singularity Lab and Fibrum Limited are proud to announce their new game, JetX has a release date of April 11th, 2019.
by Ragachak