Scarlet Legacy launches New Year's update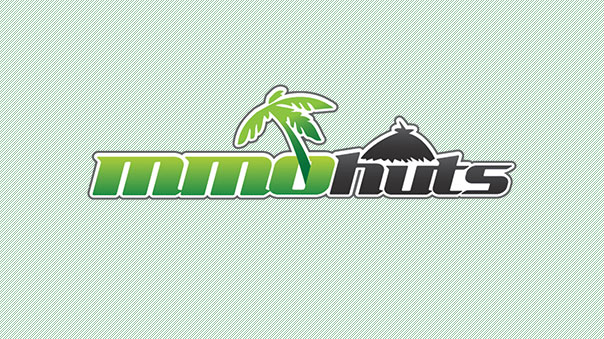 A New Year's update is now live for players of Scarlet Legacy.
The update raises the level cap to 60 (from 55), adding 70 new skills, 40 new stances, and dozens of item drops and crafting recipes. A new map, Country Border, awaits players in their new found levels, along with three dungeons (Altar of Mirror Lake, Mumbling Temple, and Soul Trapping Matrix), plus the Mirror Lake Maze Challenge. Players can partake in the new Daily Profiteer quests, offering bonus experience; take on a Legacy quest for an epic mount; visit Treasure Island for a challenge; or get a new Daily Instance Buff and run dungeon solo. A new 5v5 PvP arena has also been introduced.
For New Year's, players can also find Ambassador Yiyi in Yang City to assist him for a chance at New Year's themed rewards, including mounts and costumes.
Scarlet Legacy is published by GamesCampus, which also publishes Asda 2 and Heroes in the Sky.
Scarlet Legacy Gameplay Screenshot

Source:
NEW YEAR, NEW CONTENT, NEW CONFLICTS FOR SCARLET LEGACY

Scarlet Legacy Rings in 2012 With Special Events, Increased Level Cap And 5v5 PVP Action

Sunnyvale, Calif. (December 28, 2011) – Leading online game publisher, GamesCampus.com (www.GamesCampus.com), today announced the start of the New Year's Events and a massive update for its highly touted fantasy MMORPG, Scarlet Legacy. With the level cap now raised to 60, and a slew of new game content and special events to ring in the new year, players will have plenty to celebrate! Amateur and veteran martial artists alike can register for an account at www.ScarletLegacy.com and jump straight into the furious action.

"We're thrilled to be able to provide some of the most challenging content to date to coincide with our New Year's Celebration alongside the richest in-game experiences the game has ever offered," said Uyen Uyen Ton Nu, Head of Marketing at GamesCampus. "With the new level 60 content cap, multiple new and addicting questing systems, and the start of 5v5 player versus player arena combat, we think finding time to log out will be the biggest hurdle for players to overcome!"

With Scarlet Legacy's New Year's Celebration, players may visit the new Treasure Island NPC's to be sent to one of the most challenging maps ever created. With increased danger comes the opportunity for increased reward, so players will find it well worth it to visit the new zone every day for higher drop rates, currency and exp rewards and last but not least, some of the most rare and coveted items and crafting materials in the game. Players will also be able to help out New Year's Ambassador Yiyi located in the main town of Yang City. His shipment of fireworks has been stolen and only the most dedicated players who return daily will reap the rewards including special New Year's costumes, mounts and many other items.

Martial artists will be pleased to discover that with the level cap raised from 55 to 60 they can jump into the new map, County Border, balanced for both individuals and parties between 56 and 60. Alternatively, players can climb the Practice Tower and take on the Mirror Lake Maze challenge. Three new dungeons have also been released: Altar of Mirror Lake (levels 56-60), Mumbling Temple (Heroic, level 60), and Soul Trapping Matrix (Heroic, level 60). For those who prefer the feeling of taking on other players, the new 5v5 PVP arena has been opened! Represent your guild, compete for glory, pride and special in-game item rewards.

Want something new to ring in the New Year? The update also includes 70 new skills, over 40 new martial arts stances, more than 100 new drop items, 55 new crafting recipes and full level 60 Epic Equipment sets! Take on a different challenge via the new questing systems: Daily Profiteer quests give players bonus experience allowing for faster levelling; Daily Instance Buffs allow players to run group dungeons solo; and Legacy quests grant players exclusive epic mounts as they progress through the game!

Scarlet Legacy offers tactical combat with stylishly cinematic animation, plenty of character customization options and numerous PvP modes and battlefields. There are four classes to choose from at the beginning, but each has access to multiple unique talent trees, bonus granting Martial Arts combat Stances, and evolving skills which allow for far more personalized progression. Scarlet Legacy is a complete MMORPG with crafting profession skills, mounts, pet customization and mutation systems, and dozens of in-world mini-games.

For more information about GamesCampus.com or Scarlet Legacy, please visit www.GamesCampus.com or www.ScarletLegacy.com
Next Article
This is a big day for us, as we're able to share the official launch date of Blade & Soul for all Western players
by DizzyPW
Now we have an upcoming F2P title by Motiga that plans to blur the realms of MOBA, FPS and Platforming into a unified monstrosity.
by Mikedot
Razer, the worldwide leader in high-performance gaming hardware, software and systems today announced a partnership with Grinding Gear Games, ...
by MissyS