Shot Online hosting special holiday auctions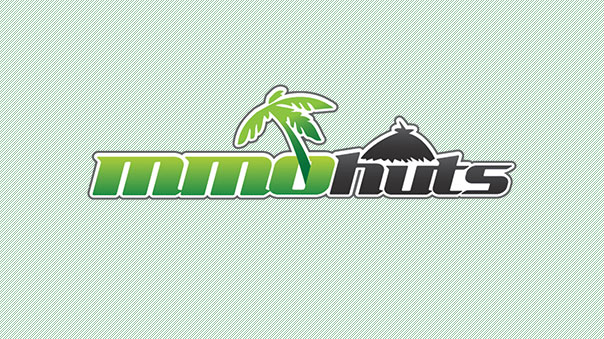 As part of its holiday celebrations, Shot Online is hosting a special silent auction, running from December 1 through December 25.
Starting November 30, players will earn "Stars" for every round of golf played. They can then use these Stars to bid on each day's special items. Players can bid as many stars as they want on an item, but will not be able to see others' bids. Items only last from midnight to midnight each day, with winners announced the following day after.
Prizes for the event include: a Sony 3D Blu-Ray Home Theater System, $100 Toys 'R' Us Gift Card, a Kindle Fire, a Victoria's Secret gift card, a Dyson DC 33 Vacuum, an iPad 2, and more.
Shot Online is published by GamesCampus, which also publishes Tank Ace and Scarlet Legacy.
Shot Online Gameplay Screenshot

Source:
GAMESCAMPUS GIVES THANKS FOR ITS

SHOT ONLINE 2011 COMMUNITY

Starting December 1st Players Will Have A Chance To Bid On And Win A Variety of Great Prizes Including A Samsung Galaxy Tab, Golfsmith Gift Card, Tiffany Earrings, An iRobot Roomba, Kindle Fire And Much More!

Sunnyvale, Calif. (November 23, 2011)– On the First Day of December GamesCampus gave to me..Leading online game publisher, GamesCampus.com (www.GamesCampus.com), today announced the details of the 2011 Holiday countdown for their online golf simulation, Shot Online.  Using a temporary currency called "Stars", players will be able to bid on real life items including gift certificates to the hottest stores this holiday season.  Items up for grabs include a Sony 3D Blu-Ray Home Theater System, $100 Toys 'R' Us Gift Card, a Kindle Fire, a Victoria's Secret gift card, a Dyson DC 33 Vacuum, an iPad 2 and much more.  Players will have to act fast, daily prizes will not be revealed until the day they are available!   Check out the event page for more details: http://gamescampus.com/events/shotonline/holidaycountdown.asp

Starting on November 30th, players will be able to collect "Stars" for every round of golf played in Shot Online.  "Stars" will be used to bid on these prizes each day from December 1st through December 25th.  Each day will have a new set of items to bid on, but players should use their stars wisely – the auctions will be silent auctions where nobody knows how much the other has bid, and only the top number of stars will win the mysterious and rare items! Each set of mystery prizes will be unveiled daily at 12:00AM on the event page and players will have until 11:59 pm server time to finalize their bids if they want to up the ante.  Winners are announced the 1st business day after.  Grand prizes are evenly distributed throughout the event, so users should be mindful not to save their stars until the very last date!

"We are very thankful for our wonderful Shot Online community so we planned this month-long extravaganza for them to enjoy over the Holiday season with an event that is very unique with awesome prizes that players can enjoy with their friends and family," said Kevin Kim, CEO of Games Campus.  "We have so many great items available and there will be something fantastic up for bid every day throughout the whole month."

GamesCampus would like to sincerely thank all their golf pros new and old for their patronage over the last year, and wishes them a very happy and healthy holiday season filled with laughter, family, and gifts.  2012 is looking to be a spectacular year for Shot Online and its players!
Next Article
Blue Mammoth Games hit free-to-play platform brawler, Brawlhalla now has an official date for their World Championships!
by Ragachak