Sho Online Introduces Enhanced Slaughterhouse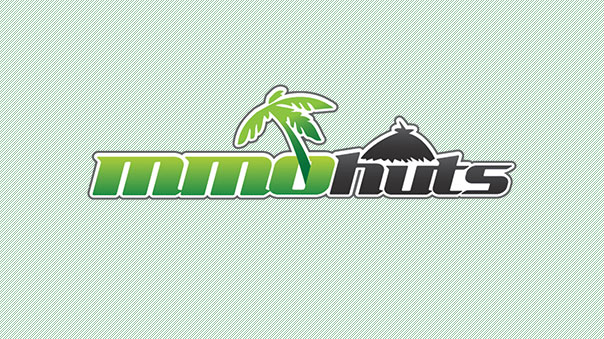 Sho Online, which is published by NeoFun, introduced a new training ground called the Enhanced Slaughterhouse today, May 19. This new training ground is designed to help players level up faster as they fight through 6 waves of enemies across the 6 stages. The slaughterhouse feature was originally added on December 3, 2008 and was met with much player praise, so this new enhanced slaughterhouse should satisfy current Sho Online players. The company behind Sho Online, also publishes Cronous.
From The Original Release:
Seoul Korea, May 19, 2010- It was a time of no worries. Heaven and earth had no boundaries and humans came and went as they wished. This in turn was to bring trouble to the god's world as the darkness residing inside the human's mind was slowly corrupting the heavens. Eventually the gods had to intervene and create a middle world between heaven and earth controlled by celestial beings to limit access to the humans. But the shortage of celestial beings was the problem. Thus, Slaughter House was created to train celestial beings. Its brutality granted the title Slaughterhouse. So the story of Slaughterhouse goes.

On December 3rd, 2008, Sho Online had introduced a new training ground called the Slaughterhouse. It was meant to help players level up faster. The update was one of the most successful updates in the history of Sho Online. Many players enjoyed the 5 stages of monster rush and its ample item drops. Now, players have out grown themselves for the Slaughter House to be the suitable grinding ground.

After 1 and a half year since the introduction of Slaughterhouse, Sho Online is introducing a new Slaughterhouse called Enhanced Slaughterhouse. A total of 6 stages will be introduced in this update. In each stage, a party of five players will be given five minutes to beat one boss monster. For most players, if they fail to defeat the target within the time limit, they will find themselves surrounded with boss monsters as the number of boss monsters will keep on increasing every five minutes.

New Craft Amor Zone Warp System

Each time a boss monster is defeated, the monster will drop many valuable items. Out of the items dropped, there will be materials needed for creating new craft armors. These materials will only be acquirable in the Enhanced Slaughter House and the new high level zone called the Memory Forest which can only be entered using Zone Warp.

The Memory Forest map is a refitted version of an event map called Tiger's Lair map. Due to high demands, the Tiger's Lair map was revised to fit the high level players. Its difficulty level is beyond any players dream. If high levelers have nothing to do, they will surely have the pleasure of meeting the challenge of this map.

About Lizard Interactive Co., Ltd.

Lizard Interactive Company, Ltd. was founded in 1996 and is a leading game software developer based in Korea. Lizard Interactive has won numerous government awards for contributions to the game industry, the most recent for innovation in game software development. MMORPG titles include the globally popular 'croNous' (cronous.neofun.com) and 'Sho Online' (shoonline.neofun.com) and casual MMO 'FunFun' (funfun.neofun.com). Recent addition is the classic MMORPG Land of Magic (lom.neofun.com) which will undergo closed beta test on February 26, 2009. All these fun and exciting games can be found at the free global games portal, NeoFun (www.neofun.com). The creative progress is always ongoing at Lizard Interactive.
Next Article
The latest Bless Online Producer's Letter disclosed that in the second week of August, a huge update will be coming.
by Ragachak
It's time for me to talk about something I know something about: Arena in SMITE!
by Ragachak
ORCS MUST DIE! UNCHAINED will come to the PlayStation®4 computer entertainment system in 2015.
by MissyS