Grand Chase Mobile Adds More Bonus for Pre-Reg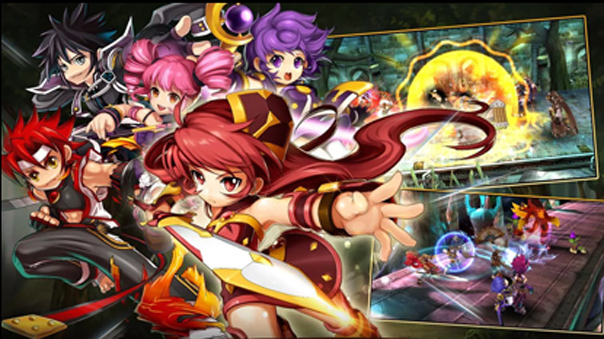 Eyedentity Mobile announces that its new mobile action RPG "Grand Chase M", developed by DaVinci Games and published by Eyedentity, engaged more than 200,000 users during the pre-registration event.
Prior to the game launch, hyped players can pre-register for "Grand Chase M" via the following links and unlock unique rewards.
Facebook
Official Pre-registration Website
Pre-registration via mobile application
While the previous reward used to be the unique hero character "Holy Knight Lime", Eyedentity Mobile vastly increased the pre-registration package's value to celebrate the huge amount of interested players.
The new package consists of various useful game items, such as "Battle Orders" (enabling players to rush through cleared dungeons in an instant), "AP Potions", "SP Potions", Gold and many more.
Andreas Günter, COO of Eyedentity Mobile's Western division, says: "For us this is a major move. We have seen solid success with our previous games and are now ready to take the next step and continue the expand into mobile. We have a great understanding of strategy games, we have a great understanding of mobile, and we have an extensive F2P understanding. Grand Chase M's soft launch showed us how much the players like the game and I am sure the pre-registration package is a great reward for them.
"Grand Chase M" is a quick paced mobile action RPG taking up where the internationally beloved MMO "Grand Chase" left off. With a fan base of 20 million former players worldwide, a lot is to be expected from "Grand Chase M"'s release later this summer.
Next Article
Another year, another New York Comic-Con. It's an event that gets bigger and bigger each and every year.
by Mikedot