Ship of Heroes Presenting a Panel at PAX West 2017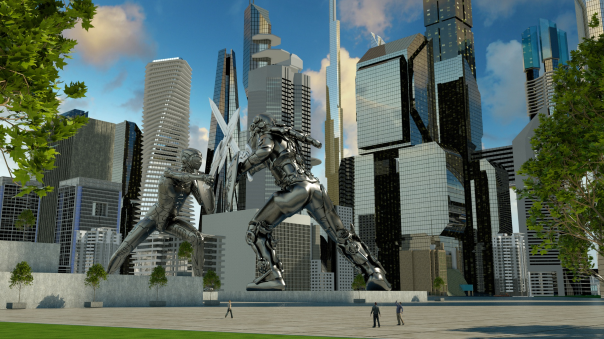 Brilliant news from Ship of Heroes: Their Founder/CEO, Casey McGeever will join a panel discussion with Nate Downes, President of Missing Worlds Media, and Chad DuLac, COO of Silverhelm Studios to discuss the creation of Superhero MMOs, specifically new, unique ones at Pax West 2017. It will be entitled, "A Home for Heroes" and will be on Sunday, September 3, 2017 at 8pm in Werecat Theatre.
"This is a great opportunity to speak with our audience at one of the most important gaming conferences of the year," McGeever said. "Ship of Heroes has had a spectacular year of progress and we
are happy to share what we've learned and accomplished over the past year. Our goal and the goal of our audience is to create something new that harkens back to MMOs they knew and loved – with flexible character creation, great game play, and a positive community."
McGeever will also be showing a working build of Shop of Heroes complete with a new powerset, and the latest character creator. The upgraded character modes and costumes will also be on display. Other updates such as the playing areas of Apotheosis City will be able to be seen, and the idea that plays will be able to fly, run, and immerse themselves in a new, special Superhero MMO is a point of pride for them, and they're working hard to make sure it lives up to the hype and hopes of the players. Lately, there have been a plethora of technical displays, showing off mission maps, team functionality, and just how far instanced mission capabilities have come. It's been a fascinating road we've been on to see how far it's come from bare bones to where we are now.
Next Article
We interview Camex Games about their fresh new F2P title Tactical Monsters Rumble Arena, out now on Steam.
by Ragachak
Good morning, Internet! The Long Look Back is going to be a series we work on here on MMOHuts where we take a look back at MMOs of yore.
by Ragachak
Echo of Soul has added a host of new content with its new Wrath of the Goddess expansion.
by MissyS