Ship of Heroes Announces Date For Login Test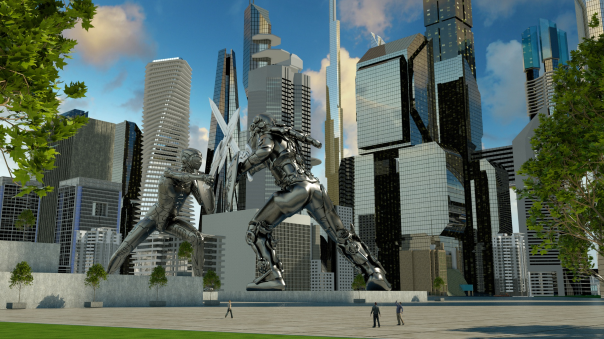 On December 15th, Ship of Heroes will conduct their login test, with Ship of Heroes devs and supporters. This may be one of the more boring alpha tests conducted, but it is nonetheless important. They want to test with higher numbers, in real-world conditions before they move on to the more complex tests and development. This test is slated to start at 10 am on the 15th of December, and they hope to have 100 players logging in simultaneously. In order to help control the event, they are limiting the login test to supporters who have previously donated at least 25 dollars to the development of Ship of Heroes. The cutoff date for donations is the 11th, and to prepare for this Alpha, they have completed several technical improvements and conducted a variety of FPS tests.
These seem to indicate that they can have up to 100 completely unique heroes in close proximity while maintaining good FPS (30 or higher). Though the players will be constrained to the area under the Arch, to gather as much data at once, the results will help plan raid sizes, teaming, and other important factors for the game. Every character will be unique and are made using the same tools usable in-game. Chat will also be working, so players can talk to their friends in-game. This will also be a good time for players to talk to the devs and other community members.
CCP Games, a leading independent developer of massively multiplayer games, has launched the largest overhaul ever to industry within its award...
by Mikedot
Leading online games publisher, NGames, is today excited to introduce the Archer and Magic Gladiator classes of MU Classic – a rebirth of a ...
by Mikedot