Braver Frontier: The Last Summoner Launches Real-Time PVP Mode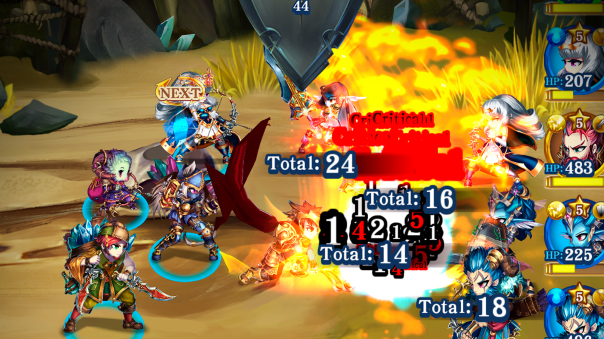 Real-Time PVP is here in gumi's Brave Frontier: The Last Summoner, the latest RPG in the Brave Frontier franchise. This will allow players to fight each other in real-time for the first time in the Brave Frontier series. Few games offer quite so much customization of their teams and compositions on the mobile sphere, and players will be able to customize armies of up to 25 units in this PVP mode. The army gameplay style will offer quick, intense battles and deep strategy opportunities. The Arena Mode contains six leagues, one leaderboard and 60 new weapons designed for PvP. Additionally, the new mode will feature collaboration units from Brave Frontier, like recently released Elza and Alice. This PVP mode does not have a stamina system either, contrary to other mobile RPGs. Players are free to PVP to their heart's content and climb as high as they can.
Players can discover the backstory of this new area in Brave Frontier: The Last Summoner: Vask is a world inspired by Viking culture up through 18th century. The main power is an empire that forbids the use of magic and has tracked the legendary summoners for centuries. Teelandia, one of the seven regions of the Empire, is the start of the adventure and the main harvesting site of the energy crystals that are used to power all technology. This is where players will meet Lucy and Brook, our two heroes of Season 1. Their destinies are interlaced, and together, they will assemble the people of Vask, find the origins of the magic and break the chains of the Empire.
Next Article
Free Reign Entertainment has announced the launch of Last Man Standing as a free to play title after four months of closed beta.
by MissyS
Joymax is celebrating the first year anniversary of Digimon Masters Online.
by MissyS