Shin Megami Tensei: Liberation Dx2 Releases Anniversary Event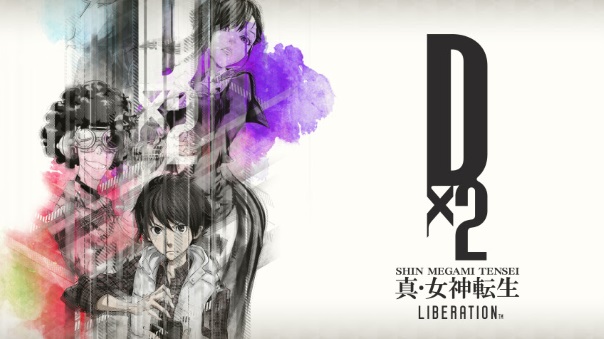 SEGA is proud to announce the first-anniversary event for Shin Megami Tensei: Liberation Dx2 today. This event starts today (January 17th, 2019) and lasts until January 30th, 2019. A major update will also be coming soon, which adds the highly-anticipated Augmented Reality feature, "Devil Scanner". Players will be able to summon demons and conduct negotiations this way. This will, in turn, increase the level of the Demon Scanner. The higher it is, the more demons the player can summon. This update will also introduce "Mitama Extract". Mitama Extract is a special item that can be used to strengthen demons. After this update, players can occasionally obtain it by defeating Mitama demons. Besides "Mitama Extract", the player can also infuse "Mitama" into selected demons to strengthen them. Below is a complete list of the events taking place this month:
DX2 ANNIVERSARY EVENT (17 – 30 JANUARY 2019): To celebrate the one-year anniversary of "Shin Megami Tensei: Liberation Dx2" in Japan, there will be exciting events happening in the game.
Event #1: Masakado Featured Summons: Players will stand a chance to summon "Masakado", one of the powerful demons in the SHIN MEGAMI TENSEI series! Two other demons from the SHIN MEGAMI TENSEI series, "Man Eater" and "Bodyconian", will also be available in this featured summon.
Event #2: ANNIVERSARY OF THE DEAD: In this event, players can enjoy a brand-new short story and stand a chance to obtain the event-exclusive "Juliana Fan" when they defeat "Man Eater" or "Bodyconian" in Aura Gate. "Juliana Fan" can be exchanged for other special items. Furthermore, if a total of 5 million "Bodyconian" demons are defeated, players will be rewarded with "Bodyconian (common)" after the event.
Event #3: Masakado Challenge: Players can challenge the mighty "Masakado", which will appear for a limited time in "Devil Buster". To do so, they must first collect 10 or more "Sign of the Four Heavenly Kings" by defeating the Four Heavenly Kings party that appears in Aura Gate. Players who manage to successfully defeat "Masakado" will be rewarded with an exclusive title.
Event #4: Gatekeeper Extermination Mission: During this event period, "Queen Maharaja" will appear as a gatekeeper in Aura Gate's 26 to 30 floor, and "Empress Juliana" will appear as a gatekeeper in Aura Gate's 36 to 40 floor. By defeating these two demons, players will earn "Juliana Fan", which can be exchanged for special items in the "ANNIVERSARY OF THE DEAD" event. Players who are members of a Faction can also look forward to additional rewards, which will be given out based on the total amount of damage dealt.
Next Article
From July 10th til July 24th, EVE Online players will be able to join the Minmatar struggle in the 'Dawn of Liberation' event.
by Ragachak
Yorick, the Shepherd of Souls is back from the dead. But not for long.
by Kings Decree