Super Dungeon Bros Confirms Worldwide Retail Release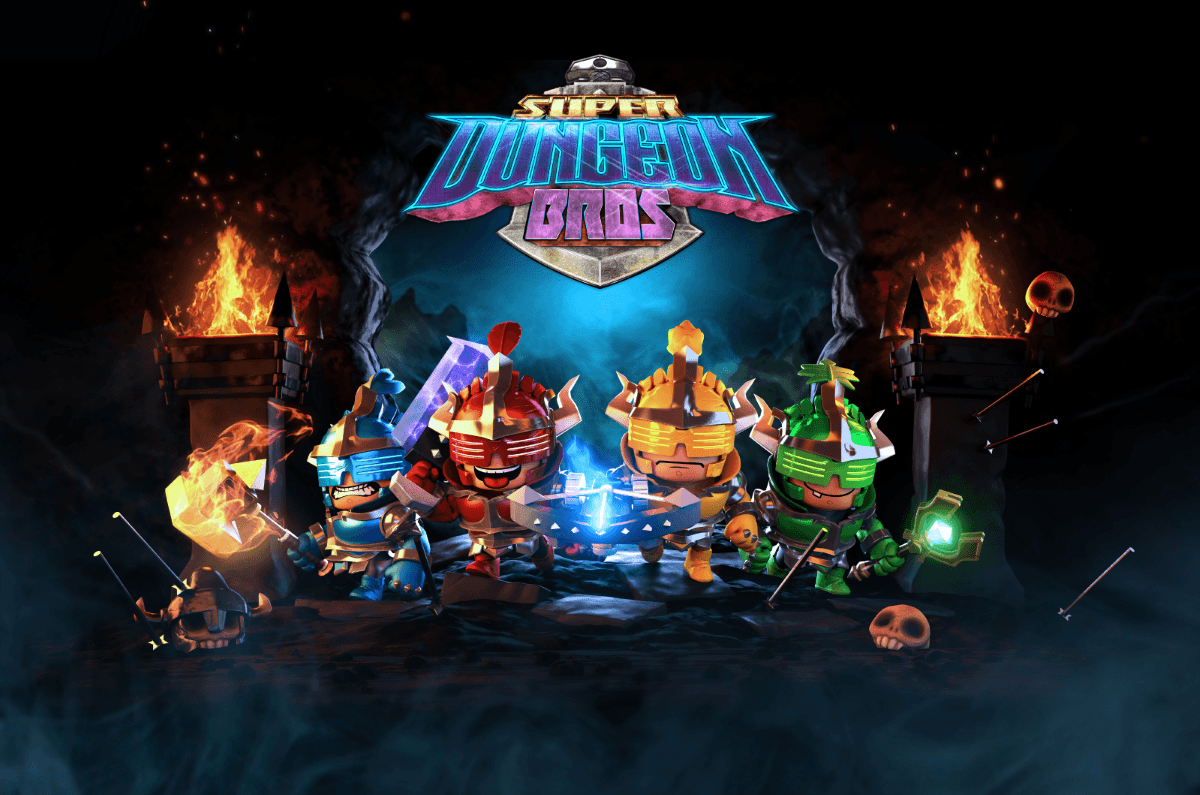 Wired Productions, an established independent games publisher, today announced a global retail distribution deal with Nordic Games to deliver a physical retail release of React Games' Super Dungeon Bros for Xbox One, PS4, and PC. As part of the newly signed agreement, Nordic Games will handle physical distribution in all major territories.
"Throughout development we've been delighted with the reception of Super Dungeon Bros, and we're excited to announce this partnership with Nordic Games to bring the title to as many players as possible, worldwide," said Leo Zullo, Managing Director of Wired Productions. "Nordic Games has always been a long-term partner, and we're pleased with the continuation of our relationship."
Nik Blower, PR & Marketing Director for Nordic Games said, "Re-affirming our business-bro relationship with Wired Productions gives us great pleasure. We're super happy we can bring our physical distribution weight to the fore with this rockin' good title."
Super Dungeon Bros is an up-to-4-player dungeon brawler that features compelling action RPG style gameplay with a signature hard rock twist. Players take on the roles of heavy metal-inspired heroes Axl, Ozzie, Freddie, and Lars, and embark on a quest from the gods of rock to navigate the endless dungeons of Rökheim, seek out epic loot, and uncover the legends of long-lost fabled Rock Stars. Dangerous foes, deadly obstacles, and hazardous puzzles await these bro-tastic adventurers!
Slated to release this winter for PS4, Xbox One, PC, Mac, and Windows 10, Super Dungeon Bros promises a top-notch co-op experience complete with fantastically fun gameplay, along with support for cross-device multiplayer compatibility between the PS4 and Steam (PC/Mac) versions as well as between the Xbox One and Windows 10 versions.
Next Article
Otherland: Next is developed by Drago Entertainment, creators of the Otherland MMO. It kicks off with the Fire Isle expansion.
by Ragachak
Blackwake is a multiplayer team based shooter centered around naval battles for PC and Mac. Set during the Age of Sail, Blackwake focuses larg...
by Mikedot
GTArcade will be hosting a ton of new events this Thanksgiving week. League of Angels will be waiting for you with open arms with new angels, ...
by Mikedot