S4 League launches Patch 24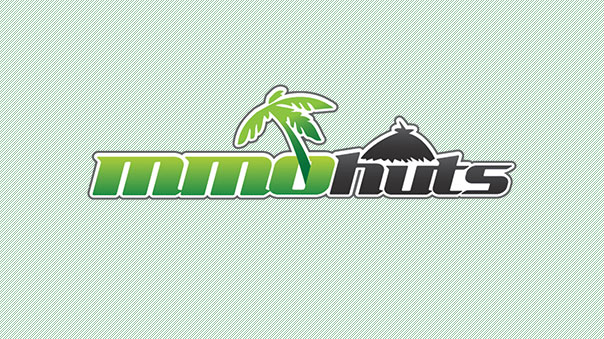 S4 League's latest patch, Patch 24, has been announced, adding a new map, costumes, and events.
The new map, "Office," turns a regular white-collar office into a battlefield, letting players dodge each other through cubicles and corridors. New costumes include "Officer Line" and "Tamer," both of which are permanent and offer premium AP stats and an EXP bonus, as well as "Modern Suit," "Chek Shield Suit," "Western Set," and "Indian Set." Five new in-game events have also been put in the game and will run until December 8th.
S4 League is published by burda:ic (Alaplaya), who also publishes Land of Chaos Online and Avalon Heroes.
S4 League Gameplay Screenshot
Source:
burda:ic Brings Workplace Mayhem to S4 League

Latest Update Features Brand-New Map, 'Office,' and Much More

MUNICH – November 30, 2010
burda:ic, a leading publisher of online games worldwide, today announced the latest update for popular online third-person shooter S4 League. Dubbed 'Patch 24,' this expansion features a brand-new map called 'Office,' a new G's Capsule, never-before-seen costumes and a set of big in-game events that include holiday pets as prizes.

S4 League's newest map, Office, gives players the chance to add some excitement to their workday by transforming a normally docile environment into an action-packed battlefield. Players compete as teams to grab the most points, duking it out through corridors and cubicles while proving that hard work can produce deadly results when you're part of the League.

To go along with the workplace mayhem, burda:ic has introduced a new G's Capsule for players to collect. This latest enhancement, the G's Shark Machine Gun Capsule, allows players to modify their existing Submachine Gun so they can look stylish while dispatching opponents.

A slew of new costumes have also been added to players' closets in this latest update. The new Officer Line and Tamer costume capsules come as permanent items and feature premium AP stats with an EXP bonus, as well as the opportunity to gain the Dual Mastery skill, Coupon Capsules and PEN. Other costume sets that have been introduced include the Modern Suit and Check Shield Suit for boys, as well as the Western Set and Indian Set for the ladies.

Finally, Patch 24 brings five in-game events to S4 League, each running until Dec 8 and offering plenty of prizes to win. For more info about these events, as well as full details about Patch 24, visit the official website at http://s4.en.alaplaya.net/
Next Article
Players who have pre-ordered the game on Steam may already start playing and test their strategies in multiplayer.
by MissyS
Nexon America announces the introduction of Doki Doki Island to Mabinogi, introducing a new soulmate system, flight system, and more.
by MissyS
Developer Allods Team and global publisher My.com, proudly announce Cybernetic Alliance, Skyforge's newest update.
by MissyS