S2 Games Annonces New MOBA Strife In Development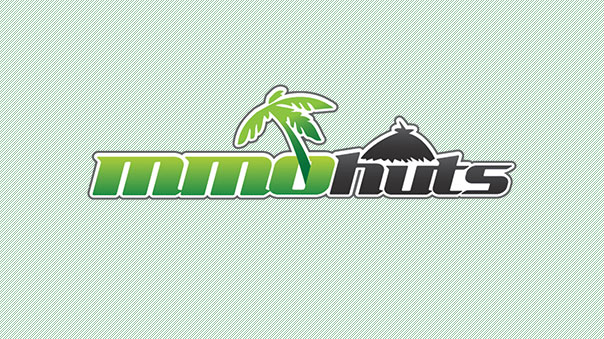 S2 Games, developers of the free-to-play Multiplayer Online Battle Arena (MOBA) Heroes of Newerth, today introduced their brand-new title, Strife. The only studio with two MOBAs currently in development, S2 has focused their long-standing industry expertise, passion and talent toward building a collaborative, engaging experience that truly stands apart from those offered by competing MOBAs. Strife's approach is simple: rich, community-driven gameplay paired with mechanics that make teamwork easy, rewarding and satisfying for all.
"S2 Games has been in the MOBA market from its inception," said Marc DeForest, CEO of S2 Games. "Since then, we've learned a great deal about this maturing genre through a wide range of analytical studies and experience. For Strife, we want to take MOBAs to the next level, utilizing our resources to blend the processes of game development and player engagement to create a more enjoyable experience that grows the community and evolves the idea of what MOBAs can be."
Unlike other MOBAs, Strife is built entirely around the idea of a collective, contributing community. Predicated on creating a more connected multiplayer experience that incentivizes cooperation, Strife streamlines communication between players with innovative, in-client social systems and rewards players for team collaboration, not simply placing highest on a leaderboard. It also employs design elements that instruct and inform, providing immediate feedback for genre newcomers and veterans alike.
Strife aims to make strides in MOBA storytelling, delivering an engrossing world with a layered backstory to further connect players with the heroes they choose. It all begins when the invasion of the Dharkwave, harbingers of darkness foretold by prophecy, is imminent, promising catastrophe upon the world. Its only hope is an Army of Light, forged in the crucible of battle to hold the line against their impending arrival. Players must overcome "The Trials of Strife," as well as one another, to prove themselves as champions worthy to face the Dharkwave.
Instilling in players personal attachments to their heroes as much informs S2's approach to art and character design as it does lore, producing units that are not only fun and intuitive to control, but that each feature their own definitive style. Everything from the pets they fight with to the crafted weapons and items they bring to battle is informed by the look, feel and personality of each hero. These customizable character choices encourage players to experiment, adapting tactics appropriate to personal play style.
Next Article
GAMEVIL has announced the worldwide launch of Elune Saga, a hybrid RPG with trading card game elements, on App Store and Google Play.
by MissyS
A new update in Carte has introduced an arena for players to test their skills.
by MissyS
This year Anime Expo LA was larger than ever, as over 90,000 fans of Japanese Animation flocked to the Los Angeles Convention Center.
by DizzyPW