Rusty Hearts reveals new information about Reborn expansion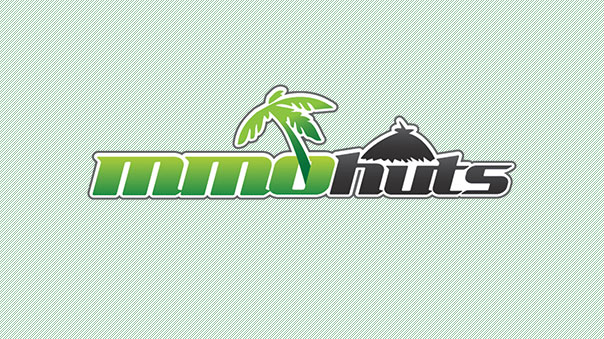 Perfect World Entertainment has revealed more information about the release of Rusty Hearts: Reborn, set to launch on July 24.
Many changes are in store for the game. New weapons for each character will be available, giving a whole new focus for each of them.  All players will have access to a brand new avatar — Edgar Grosvenor — for free.  A PvP ladder system will be introduced, granting rewards each week to the top players.  A new starting experience is being added, to help new players, and give veterans some new scenery when they start a new character.  New pets will be launched that will assist players in their dungeoneering.  Players who form full groups will have access to hidden dungeons and bosses.  A master/apprentice system will be implemented as well, making it easier for new players to learn from seasoned veterans.  Finally, a new training dungeon will be added to practice combos and skill interactions.
Perfect World Entertainment also publishes Perfect World International and Forsaken World.
Rusty Hearts Gameplay Screenshot
Source:
Rusty Hearts: Reborn – New screens and details

As the July 24, 2012 launch date for Rusty Hearts: Reborn, the first major expansion for Perfect World Entertainment's free-to-play MMO brawler draws near, the Rusty Hearts team is excited to share more details and new screens for a closer look at the largest update the game has seen since it first launched.

"We're absolutely pumped about the upcoming expansion," said Senior Product Manager Mark Hill. "In many ways, Rusty Hearts: Reborn represents a true rebirth for the brawler with a brand new starting area, a dramatic shift from the game's gothic and dark aesthetic to a introduce bright, outdoor areas, and of course, a brand new Weapon Focus for each character. Whether you're a new or veteran player, there's never been a better time to jointhe Rusty Hearts community!"

Rusty Hearts: Reborn major features:
New Job Focus: Wield new weapons and learn new skills for each character.
Free Avatar: All players will have access to special character Edgar Grosvenor for free.
PvP Ladder: Compete to climb the ladder and earn rewards each week.
New Starting World Hub: A brand new forest area for new players and veterans starting a new character.
New Pets and System: Introducing pets that will fight, heal, and buff players as they battle through dungeons.
Hidden Dungeons and Bosses for Parties: Rewards offer players who form full parties with access to new enemies and dungeons.
Master-Apprentice System: New system encourages veteran players to help new players learn the game, offering rewards to both.
Training Dungeon:  Practice new skills, set your combos, and perfect your fighting style to raise your dungeon Style Points score through the roof.

The best part: Rusty Hearts is 100% free!
Next Article
Space MMORPG Nebula Online from Komar Games is now on Kickstarter with 45 days campaign to raise funds. During this time the developers hope t...
by Mikedot
Gaijin Entertainment, developer and publisher of the military MMO game War Thunder, announced that the game has been updated to version 1.29, ...
by MissyS
Jagex, the studio behind the multi-award winning fantasy MMORPG, RuneScape, is pleased to announce the development of a brand new game set in ...
by Mikedot