Trickster Online and Grand Chase line up new content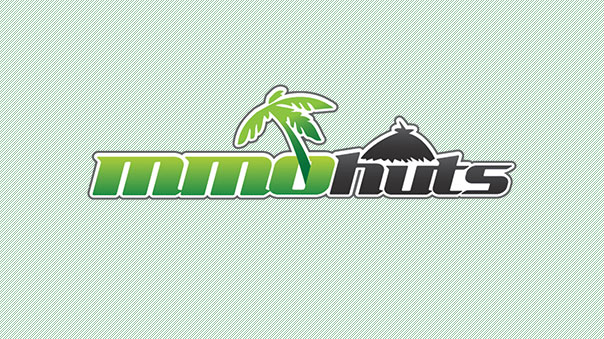 SG Interactive has revealed new content and events for players of Trickster Online and Grand Chase.
Trickster Online has updated its Techichi Volcano map, adding 37 new quests and 28 new items to expand on the Don Cavalier story. Players will also find several events, including $70 in-game prize packs welcoming back players who have not logged in this year and 200% boosts to TM and EXP between 4 and 7pm Pacific (100% boosts during other hours) until May 23. Until May 9, players can also work toward playtime milestones to unlock individual prizes, with Time Attack Events being held on Friday April 27 (5-6pm Pacific), Saturday April 28 (1-2pm Pacific), and Sunday April 29 (10-11am Pacific).
In Grand Chase, the new Monster Train 301 dungeon has been released. Players will earn three passenger tickets for the train each day they log on – the only way to access the dungeon. Monster Train 301 comes in four difficulties (Normal, Hard, Very Hard, and Hell, which makes its debut on May 9). Players who clear the dungeon will find unique loot including Monster Train Attendant Uniform Chests and Pet Casey Bones Cards. This special train event will only last until May 22.
 Source:
SG Interactive Brings Prize-Filled Player Events And Much-Anticipated Content for Grand Chase: Heroes and Trickster Online

Irvine, Calif. – April 25, 2012 – Massive in-game prizes await players in the new updates for SG Interactive's action massively multiplayer online role-playing games (MMORPGs) Trickster Online and Grand Chase: Heroes. Players in Trickster Online will have brand new quests to help them find Don Cavalier's treasure with the revamping of the Techichi Volcano with new maps, non-playable characters (NPCs), monsters, quests and items. For Grand Chase: Heroes, the new challenge dungeon Monster Train 301 arrives bringing along powerful new loot for gamers. Interested players can register for free to try out the new content available now in both games.

Trickster Online

In Trickster Online, the updated Techichi Volcano map has entirely new quests and content for high-level players to test their skills. Players will find 28 new items to help them hunt new monsters and complete 37 new quests and storylines to unravel the mystery of Don Cavalier's treasure.

Starting today, several new events are available to Trickster Online players:

· Welcome Back Event: Through Wednesday, May 23, players who have not logged in this year will receive $70 worth of items when they return, including the Mature Compound item set and Gacha coins that unlock prizes at random.
· TM & EXP Bonus Happy Hour: Through Wednesday, May 23, players will receive bonus 200 percent in TM and EXP from 4 to 7 p.m. PDT, and bonus 100 percent in TM and EXP all other hours.
· Playtime and Time Attack Event: Players will unlock individual prizes by hitting playtime milestones between today and Wednesday, May 9. Hardcore players can reap the ultimate rewards during the Time Attack Event by being in game or logging on during these specific hours:

◦ Friday April 27, 5 to 6 p.m. PDT

◦ Saturday April 28, 1 to 2 p.m. PDT

◦ Sunday April 29, 10 to 11 a.m. PDT

The new content is the next step in helping Trickster Online players find the hidden fortune of the bourgeois billionaire Don Cavalier, founder and former leader of the Megalo Company – the world's biggest and best game company. Adventurers must dig for the lost treasure in the form of magical card in Caballa Island, a desert island in the middle of the Pacific Ocean. To join the epic adventure in Caballa Island, players can register for free at http://trickster.gamerage.com.

Grand Chase: Heroes

Grand Chase: Heroes is giving players a new challenge with the release of the much-anticipated Monster Train 301 dungeon. Every day they log in, players will receive three Monster Train 301 Passenger Tickets, which is the only way to access the new dungeon. The dungeon will come in four difficulty levels: Normal, Hard, Very Hard and Hell Mode. The ultra-challenging last level of difficulty, Hell Mode, will be introduced for play on May 9. With each increased level of difficulty come increased rewards. Clearing the Monster Train 301 dungeon will give players random loot which includes Monster Train Attendant Uniform Chests and the Pet Casey Bones Cards. The event ends on Tuesday, May 22.

Grand Chase: Heroes is a side-scrolling action MMORPG that allows up to six players to battle monsters in dungeons, or face off against other gamers in combat. Adventurers can engage in team battle and survival modes of gameplay, with each type supporting both tag and item matches. For more information and to play the game for free, visit http://grandchase.gamerage.com/
Next Article
The biggest and most far-reaching expansion of the game to date, Path of Exile: The Awakening takes the player on a dark journey.
by MissyS