KingsIsle reveals Pirate101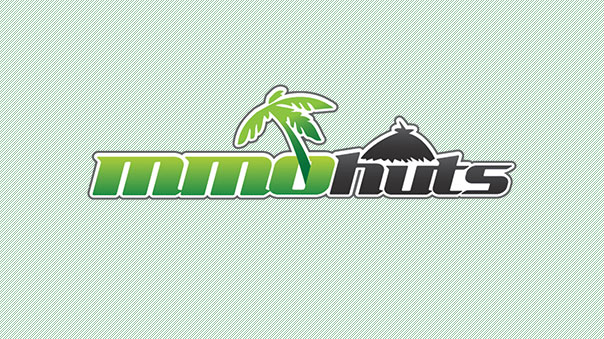 KingsIsle has revealed a new online game today: Pirate101.
In the same style as Wizard101 (but with new design and gameplay mechanics), Pirate101 will let players take control of their own flying pirate ships and enjoy a swashbuckling epic adventure. The game will offer five classes (Buccaneer, Witchdoctor, Privateer, Swashbuckler, and Musketeer), hundreds of quests, Pirate Crews, customizable ships, and fully-voiced characters. Like Wizard101, the game will be free-to-play and free to download, with optional monthly subscriptions or purchased area unlocks.
Pirate101 Trailer:
Source:
KingsIsle Entertainment Proudly Unveils Pirate101 more info…

KingsIsle Entertainment Proudly Announces Pirate101. (PRNewsFoto/KingsIsle Entertainment, Inc.)

Apr 25, 2012 11:30 America/Denver
KingsIsle Entertainment Proudly Unveils Pirate101

LOS ANGELES, April 25, 2012  — Today, KingsIsle Entertainment formally revealed the exciting online world of Pirate101. The new game delivers heart-pounding, swashbuckling excitement as players take the helm of their very own pirate ships and pursue a storyline of epic adventure filled with intrigue and mystery.

With approximately 14 million unique visitors to Wizard101.com each month, KingsIsle Entertainment's hit game Wizard101 has grown to become the most popular online game for kids and families in the country. With the announcement of Pirate101, KingsIsle extends its leadership in the online family entertainment space by giving players a vast, pirate-inspired universe to explore, from breathtaking cloud-top skyways, to ancient ruins filled with lost treasure.

"Pirate101's announcement is a seminal milestone for KingsIsle's already strong growth trajectory," said Elie Akilian, Chairman and CEO of KingsIsle Entertainment. "We believe, based on early indications, Pirate101's appeal will further strengthen KingsIsle's leading position as the online family entertainment company. With the huge success of Wizard101, the introduction of Pirate101, and with multiple other projects already in progress, KingsIsle is a creative force poised for accelerated growth."

"We've created a world of treacherous pirates, faithful companions, tactical battles and gorgeous environments," said Todd Coleman, vice president and creative director of KingsIsle Entertainment. "Pirate101 fuses the key lessons we've learned from Wizard101 with entirely new design, setting and gameplay mechanics. We've succeeded in creating a game that is very different from Wizard101, but remains comfortable and familiar."

Features

Experience adventures as a Buccaneer, Witchdoctor, Privateer, Swashbuckler or Musketeer! Find lost treasure, battle the villainous Armada, and search for El Dorado, the legendary City of Gold!

Visit far-away lands such as Skull Island, Cool Ranch, and Valencia while undertaking hundreds of quests along the way.

Captain your own flying Pirate Galleon and explore the Spiral across dozens of fantastic skyways. Each ship has customizable sails, figureheads, cannons and more!

Adventure with friends and family. Collect a rogue's gallery of scallywags and cutthroats to form your own Pirate Crew!

Encounter hundreds of whimsical, fully-voiced characters in your quest to free the Spiral from the yoke of tyranny.

Pricing and Availability

Pirate101 is currently in closed Alpha testing. The game will launch later this year as a free-to-play download at Pirate101.com. As with KingsIsle's other major title, Wizard101, players will be able to access premium areas of the game by purchasing a monthly subscription or using Crowns, KingsIsle's popular virtual currency.

Additional information about the game is available at www.pirate101.com.
Next Article
OnRPG's Ojogo reviews Boom Beach, a simulation and strategy hybrid from Supercell.
by Ojogo
Perfect World Entertainment has announced that The next installment to War of the Immortals: Cult of the Wyrm is now live.
by Mikedot