Sevencore Announces Closed Beta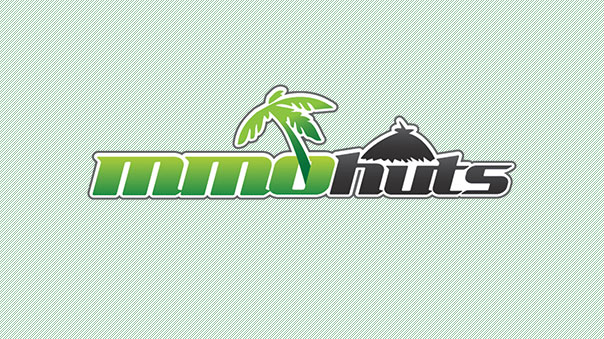 Registration for the Sevencore closed beta test is now available on gPotato's website.
Set in a vibrant, mysterious world, Sevencore focuses on its mounted combat system.  Raise your companion or mount from an egg, and watch them learn various skills to assist you in combat.  Choose from one of three classes:  Warrior, Magician, and Gunner.  Large guild versus guild battles will dominate the landscape, and to the victor go the spoils of controlling tax rates, item prices, and more, for all players who enter your region.
The closed beta will be rewarding participants with a variety of items, such as an exclusive cloak or a wolf mount.
gPotato also publishes AIKA Online and Allods Online.
Sevencore Gameplay Screenshot
Source:
Sevencore Announces Closed Beta

Train Custom Battle Mounts and Seize Control of an Entire Region

Sunnyvale, Calif. – July 19, 2011 Registration is now open for the closed beta of the upcoming fantasy MMORPG Sevencore!  The highly anticipated closed beta test (CBT) will begin August 9th, inviting players to test the uniquely diverse mounted combat system, treacherous PvP Occupation War, and other exciting features for eleven electrifying days.  Sign up now on the newly redesigned official website!

Sevencore delves into a vibrant world of ancient mysteries and vast landscapes with an assortment of unique mounts to raise and fight with.  Monsters from the wild can be obtained and raised from eggs, becoming powerful fighting companions and skilled mounts. They gain a variety of unique combat skills which allow them to fight beside their masters or ride directly into the fight with their rider aboard in Sevencore's singular mounted combat system.

Charge into daily Occupation Wars, guild vs guild battles that determine leadership for entire world regions, and win the power to control tax rates, item prices, and more for all players who enter your region. To win these rights, guilds will have to utilize the various skills of Sevencore's three powerful character classes – Warrior, Magician, and Gunner – to climb their way to the top and hold their seat against opposing guilds.

Joining the beta instantly gives players the chance to win rewards like the Sevencore CBT Cloak or a specially designed Wolf Mount. This fearsome Wolf can summon additional wolves to fight with him and increase his allies' attack power by 90% with a fearsome howl.

Sevencore's in-depth character customization, powerful mounts, and cut-throat politics will come alive August 9th!  Sign up for the closed beta now at the official website.
Next Article
Netmarble is thrilled to open its doors to Closed Beta registered users in the new online multiplayer shooter, Hounds: The Last Hope.
by MissyS
The ability system alongside the primary and secondary fire options help to differentiate between all twenty one heroes.
by Abubakr